2 Fast 2 Forever #258 – Boiler Room (2000)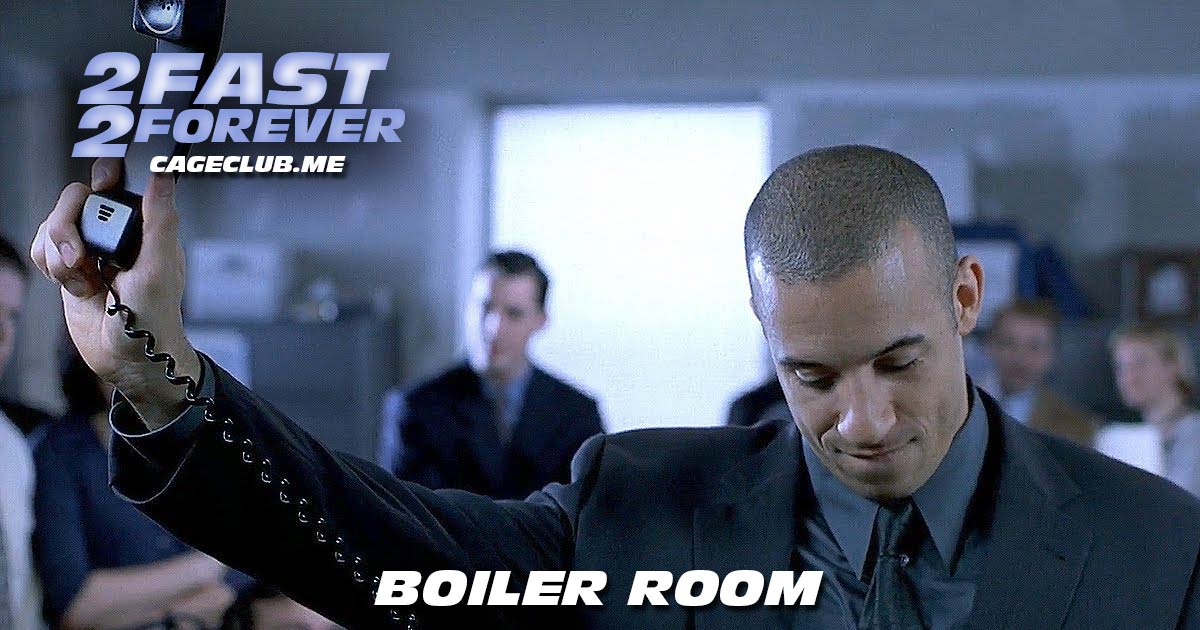 Bro. It's the Vin Diesel lap, and our first pit stop is one of Joe Two's favorite movies, Boiler Room. Get psyched, bro. We're joined by Brian Rodriguez (Uncle Francis's Wine Cellar), who quickly bonds with Joe over past viewings of this movie, while Joey (as predicted) lacks all nostalgia for turn-of-the-century content. We talk about the movie's accessible quality, how it wears its influences on its sleeves, the most relatable moments, and how it regularly opts for "cool" over believability. We also talk about "the" Ben Affleck speech, the wild alternate ending, and Vin Diesel's production company. Brian shares a nerdy movie wish, Joe forgets how math works, and we pick the "most Dom moment" in Boiler Room.
Visit our Patreon page at patreon.com/2fast2forever. Extra special shout-out to Ben Milliman, Alex Elonen, Nick Burris, Brian Rodriguez (High School Slumber Party), Hayley Gerbes, Michael McGahon, Lane Middleton, Jason Rainey, and Wes Hampton for joining at the "Interpol's Most Wanted" level or above!
Want to re-live past memories? Find all episodes from past laps here.
Intro music by Nico Vasilo. Interlude and outro music by Wes Hampton.
Listen, Subscribe, and Rate Our Show:
Like Us on Facebook:
Follow Us on Twitter:
Follow Us on Instagram:
Explore and Say Hello: