#MagicMics #007 – Battle in Seattle (2007)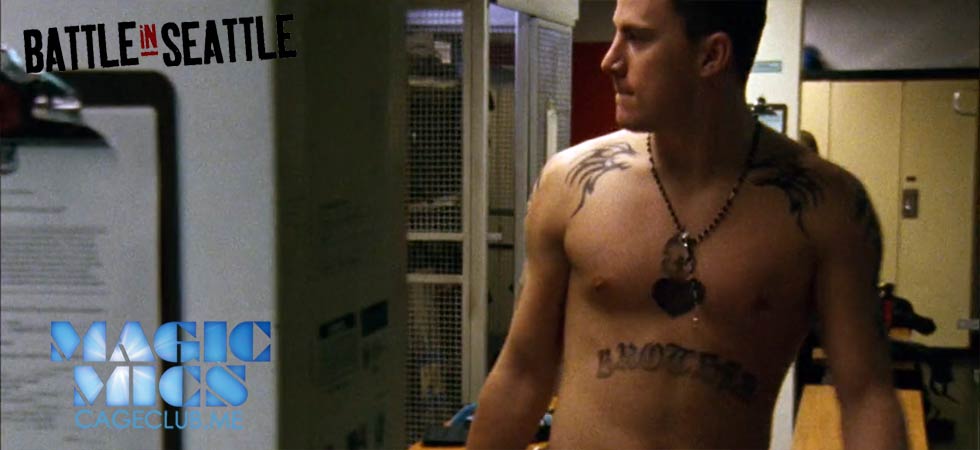 Battle in Seattle marks our first true CageClub Podcast Network crossover, as both Charlize Theron and Channing Tatum are in this movie! The Watch The Theron and #MagicMics podcasts crossed over to cover this (disappointing) movie, directed by Charlize's long-time boyfriend (and Mike's mortal enemy) Stuart Townsend, in his directorial debut. To commemorate this special occasion, we pulled out all the stops and played all the games and touched on all the segments both podcasts delve into each week. (We even got a bit of a 2 Fast 2 Forever crossover here, with Michelle Rodriguez unexpectedly in the lead role!) The only downsides to this episode: neither Charlize nor Channing is in this movie a ton, and the movie itself isn't very good. Otherwise, it's a winner all around! Will you survive the Battle in Seattle? Listen to this episode and find out for yourself.
Want to complete the crossover experience and hear all our Battle in Seattle content? Check out our Watch The Theron episode!
Listen, Subscribe, and Rate Our Show:
Like Us on Facebook:
Follow Us on Twitter:
Follow Us on Instagram:
Say Hello: