#MagicMics #006 – A Guide to Recognizing Your Saints (2006)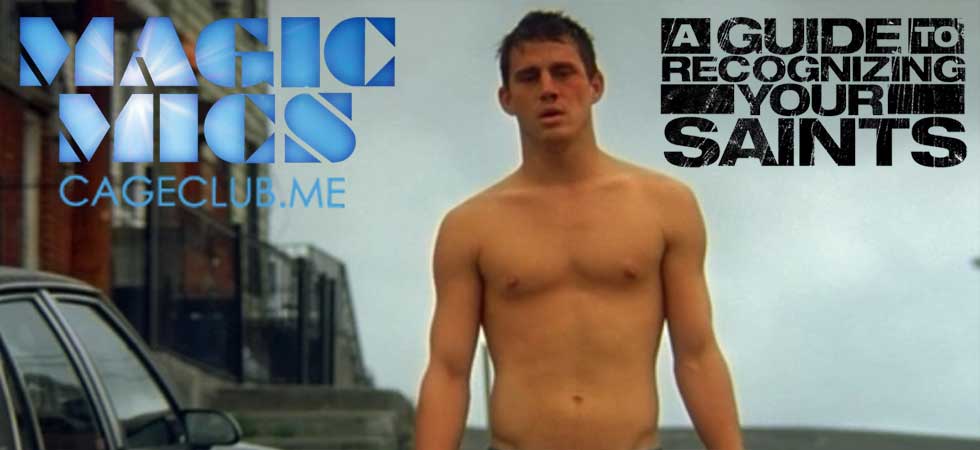 While Channing Tatum and Shia LaBeouf may not be altar boys unknowingly competing for the affection of their superiors, the world of A Guide to Recognizing Your Saints still has Italian blood running through its veins. Channing plays Antonio, an angry, young Italian man who parades through the movie shirtless and ready for a fight in a movie that Joe Two likens to Harmony Korine's Kids.
In this episode, we welcome back resident historian Mike Manzi to reunite him with Joey for the second time they've talked about this movie. We talk about how great Shia and Channing are, whether or not certain characters are real (or metaphors), and why Channing's character is so angry all the time. Then, we look to the future with our games and guesses for the next episode, then re-live past episodes with a mailbag populated by superfan Jess Montez, who caught up on the show in the past month and stuffed our mailbag filled with messages.
Will this movie mark the first in the run of #MagicMics to be nominated for the Golden G-String for Best Channing Tatum film? Listen and find out!
Listen, Subscribe, and Rate Our Show:
Like Us on Facebook:
Follow Us on Twitter:
Follow Us on Instagram:
Say Hello: