2 Fast 2 Forever #114 – 2 Fast 2 Furious (Lap 7)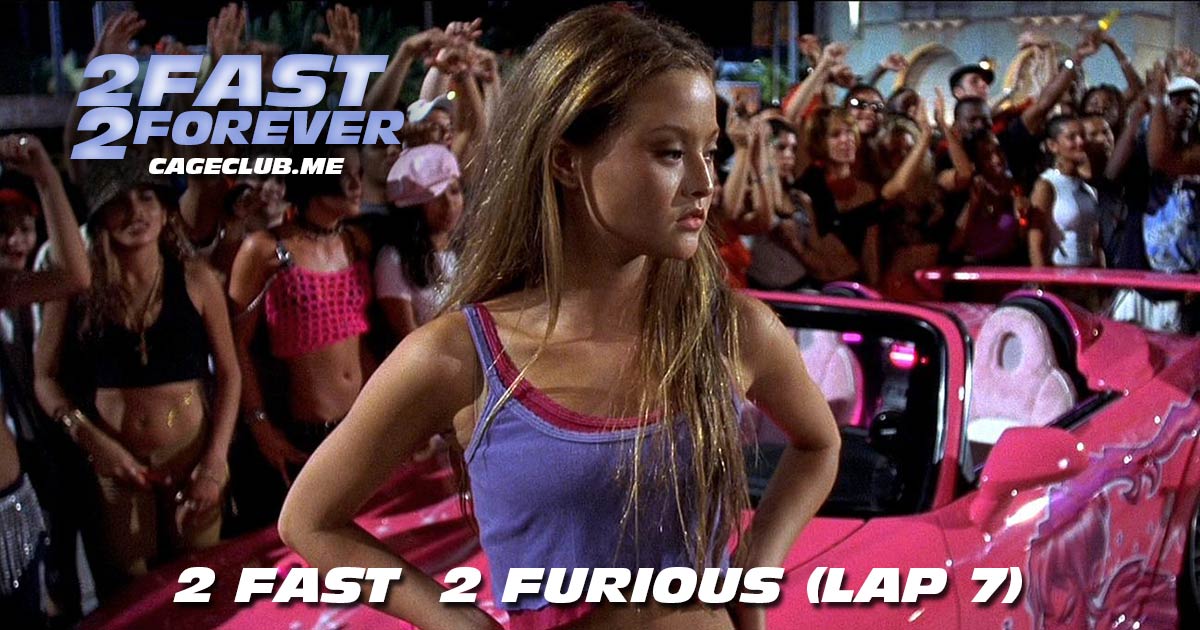 We're welcoming back Nico Vasilo and Kevo Risse (HTML: Husbands Talking, More or Less) to talk about 2 Fast 2 Furious and the Turbo Charged Prelude. First, though, we're taking a look at the handful of scenes "lifted" from 2 Fast 2 Furious, and how they may have changed the movie. Then, we welcome in Nico and Kevo as they continue to watch these movies for the first time.
Get ready to learn about the Ignition Technician, the Smash Factor, and Miami Capote. Discover the (not-so-secret) romantic history between Roman and Brian, the Paul Walker car trilogy that almost-kind-of-sort-of was, and (upon further reflection) the true purpose of Ja Rule's character in The Fast and the Furious. Why is Bilkins in Florida? Will Brian upgrade to Limit Break Level 2? (Undiscussed, but when will Brian unlock Lionheart? Is he our Squall?) Does No Knees Denise have a classmate we've been overlooking? Find out the answers to all of these questions — plus a guess on how Tokyo Drift and Halloween III: Season of the Witch are linked — on the latest episode of 2 Fast 2 Forever! (Movie conversation begins around 44:35.)
Visit our Patreon page at patreon.com/2fast2forever. Extra special shout-out to Ben Milliman, Jake Freer, Alex Elonen, Nick Burris, Brian Rodriguez (High School Slumber Party), Hayley Gerbes, and Christian Larson for joining at the "Interpol's Most Wanted" level or above!
Want to re-live past memories? Find all episodes from past laps here.
Intro music by Nico Vasilo. Interlude and outro music by Wes Hampton.


Listen, Subscribe, and Rate Our Show:
Like Us on Facebook:
Follow Us on Twitter:
Follow Us on Instagram:
Explore and Say Hello: