2 Fast 2 Forever #287 – Young Rock: Season 3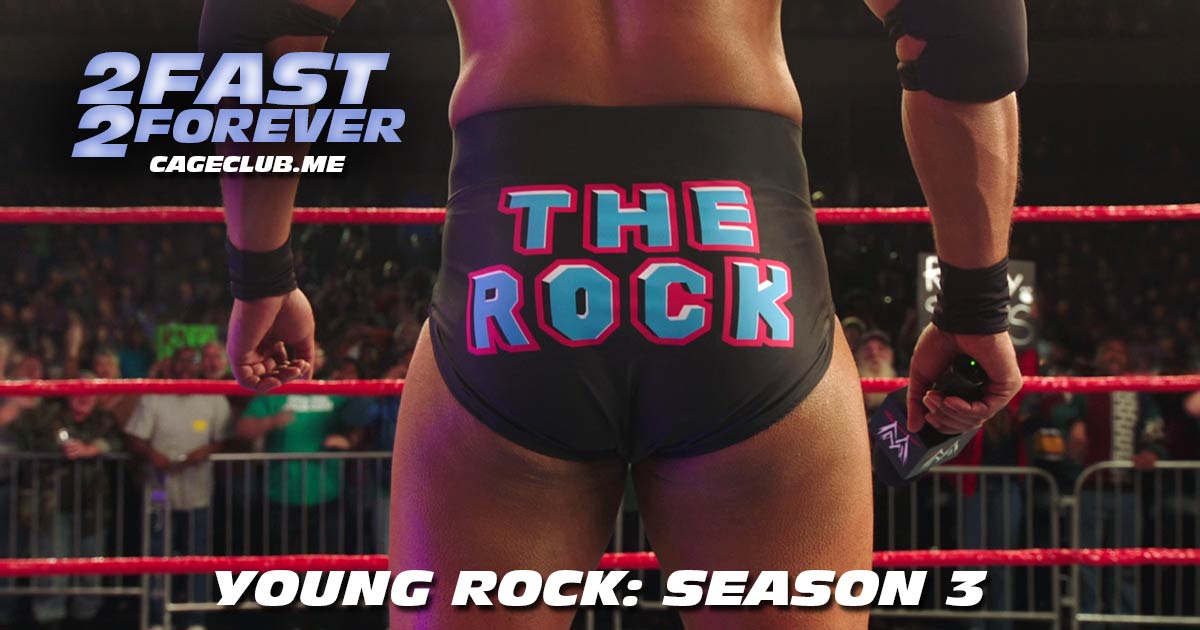 With Young Rock moving to an inconvenient time slot, we decided to wait for its third season to fully wrap before we chatted about it. With the entire season now streaming on Peacock, we brought in Nate Milton (The Kings of Sport, POST Wrestling, The Lituation Room) as our resident "The Rock expert" to officially usher us into the Attitude Era. We review the wrestler portrayals, discuss the extent to which Young Rock is a vanity project for Dwayne Johnson, and find we all have the same favorite character. We talk about the show's faming device falling apart a bit, explore how intertwined this show is with the WWF/WWE, and wonder how much longer this show will run. (Will we ever get a Vin Diesel portrayal in the Fast Five era?!) Nate shares his thoughts on Fast X. We pitch a spinoff "Young Hobbs."
Visit our Patreon page at patreon.com/2fast2forever. Extra special shout-out to Ben Milliman, Alex Elonen, Nick Burris, Brian Rodriguez (High School Slumber Party), Michael McGahon, Lane Middleton, Jason Rainey, Wes Hampton, Mike Gallier, Josh Buckley (Whole Lotta Wolves), and Michael Moser for joining at the "Interpol's Most Wanted" level or above!
Want to re-live past memories? Find all episodes from past laps here.
Intro music by Nico Vasilo. Interlude and outro music by Wes Hampton.
Listen, Subscribe, and Rate Our Show:
Like Us on Facebook:
Follow Us on Twitter:
Follow Us on Instagram:
Explore and Say Hello: