World Trade Center ( 2006 ) : The Will to Survive [Mike's Review]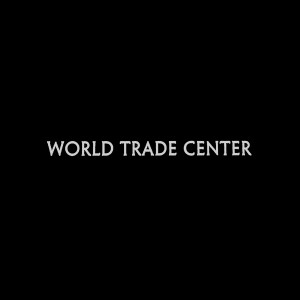 Today on Cage Club we pay tribute to the first responders with World Trade Center. I must admit up front that I was not highly anticipation this film and even actively avoided watching this until it became necessary for Cage Club. I just wasn't ready or willing to return to the morning of September 11th when the tragic attacks occurred. More than that, I was very skeptical about Oliver Stone directing this film and other movies about 911 in general. I did not want to see a sensationalized account of a dark day in American history and I knew from watching several of Stone's movies that his style would not sit well with me in the telling of this story. That turned out to be one of the major misconceptions I had about this movie. It is not played for propaganda and is not entertainment for entertainment's sake. This movie is a moving and respectful look at two of the Transit Cops that were first responders, who became trapped under more than 20 feet of rubble when the buildings collapsed.
Cage plays real life transit cop Sargent John McLoughlin, and Michael Pena plays real life cop Will Jimena. The two of them were among several officers that were first responders at the World Trade Center directly after the first plane hit. They arrive at the scene and never hesitate to enter the buildings and help where they can. Even without knowing exactly what is happening, these brave men risked their lives to save the citizens of the city. The police find supplies and other officers to help them rescue and lead people out of the buildings when all of the sudden the tower they are in starts to collapse around them. They make it to an elevator shaft and survive, but are trapped under more than 20 feet of rubble. The film follows Cage and Pena as they struggle to hold on while waiting to be rescued, which they don't even know is a certainty. The movie also shows what the wives of the police officers that are trapped are going through as well. It is a very realistic and honest depiction of these people story that day.
The first thing that stuck me about this film is how it is visually unlike much of Oliver Stone's previous work. The movie is very basic in it's approach to the material. It centers on the perspective of a certain number of people at a very specific place and time and never really wavers from there. There is no crazy editing or highly stylized flare that I was afraid was going to permeate this movie. I am in awe of Stone's control over himself and his ability to craft a very well directed and honest tribute to these people.
Cage and Pena do a remarkable job at showing the will power and hope it took to survive such a surreal and perilous situation. It's simply nothing short of a miracle that the men they portrayed survived. Cage and Pena get even more credit for basically spending the bulk of the film trapped under wreckage and unable to use most of their body to emote and act. I have brought up instances where Cage the actor handicaps himself in a scene or film by wearing sunglasses or prosthetics and this movie seems to be the ultimate version of acting handicapping. Cage is trapped under rubble the whole film with only his face uncovered and that is all he has to use to act for %90 of the film. Cage does an amazing job emoting and expressing his pain, anguish and hope without the benefit of his entire body. This movie was way different than I was expecting. I don't know its quite right to say I enjoyed this movie, but I am glad that I watched it.
That will do it for World Trade Center. I was very surprised that I actually ended up finding this to be a very well made film. It is also one of the few movies that actually felt like therapy to a degree. I rarely revisit the events of 911 and through watching the film I felt like I could put to rest or at least come to peace with feelings and emotions that I may not have been done dealing with. Coming up next on Cage Club we get way less serious as Cage stars in his first official horror thriller. It's the remake of a cult classic, The Wicker Man, next time on Cage Club. I have never seen this version of Wicker Man but I am a fan of the original. I have heard the stories about this remake version and I am ready to finally see it myself. Is it really as bad as people say, or is it an intentionally bad cult film played for laughs. We find out next time on Cage Club.
Mike
@the_mikestir