The Wicker Man (2006) : Cage Brings the Harvest [Mike's Review]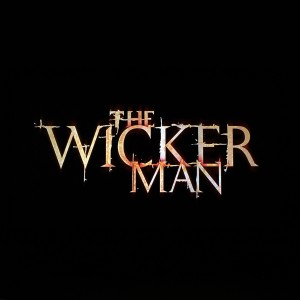 Today on Cage Club we go looking for a missing girl in Wicker Man. Here we finally are at the infamous remake of a cult classic horror thriller from 1973. This is probably the first official Cage "Horror" movie, even though I count 8mm as horror, and you may too if you saw it. Unlike it's predecessor, Cage and crew are not interested in crafting a genuinely scary experience, rather they aim for camp and fun while pouring on the absurdity in an attempt to gain instant cult status. Does it work? I think it does, if you know what you are watching. Going into his movie thinking it will be a straight remake or even close to a real thriller might make you turn it off early on, but if you know that this movie was crafted with the intention to be mocked or laughter at, then I think you have a winner on your hands.
Cage plays Edward Malus, a California Highway Patrol Cop who witnesses a horrible accident at the start of the film. A woman and little girl that he pulled over are hit by a truck and die in a terrible fire that Ed now has P.T.S.D. flashbacks to. It effects his life and work leaving him confused and nervous, even requiring medication to suppress the memory. One day Ed receives a letter from his ex-fiance asking for him to come and see her on a mysterious island off the coast from Washington state. It seems her daughter is missing and needs Ed's detective skills to help find her as she expects foul play. Ed is intrigued as the enclosed photo of the missing girl looks remarkably like the girl that died in the car crash. Ed heads to the island to uncover the mystery of the little girl but is met with rejection by the all female society. They treat him like a nuisance, as if him being there or the presence of any outsider will disrupt the gentle balance of the colony. While investigating on the crazy island Ed learns that the women tend to Bees and harvest their honey, which they then sell online. Turns out last harvest was the worst in a century so they sacrificed the little girl he's looking for. At least that is what Ed pieces together, what he can't deduce is far more disturbing. Ed's ex-fiance is originally from the island society and left to get pregnant so that one day if the harvest was bad they could lure Ed back to the island and sacrifice him to their goddess to insure a health harvest next season. The "missing" girl is Ed's daughter and she isn't missing, just another piece in the puzzle that is another long con. Ed has no chance against the crazy girl cult and their insane leader played pitch perfectly by Ellen Burstyn. Ed is tricked and crippled by the islanders, getting his knees smashed with a giant mallet before the coup de grace, the now legendary "Not the Bees" scene. The women place a helmet on Ed then pour bees into it which sting him to death. They then bring him back to life, only to burn him in the giant Wicker Man effigy they use to sacrifice to their goddess. Cage goes up in flames in one of the most violent deaths yet in Cage Club, as credits roll.
Being a fan of the original I was not sure I would fall for the "parody" version. For lack of a better term, that is what this begins to feel like to me. Not just a parody of the original film, but horror and thriller films in general. I appreciated the intent to have fun and do something new if they were going to remake The Wicker Man anyway. I am glad this film has a different tone than the original making this feel more like a comical companion piece that reflects the absurdities of the times rather than dwell on the powers of theology the original explores. There are nods to the original such as the May Pole, but there are also illusions to Grimm Fairytales and dangerous forest parables. Symbols like a little girls red hood and another dressed in an Alice in Wonderland type ensemble, to the tall dark forest and twin bind women resembling witches. I found myself intrigued and going along with the fun rather than caught up with the insane logic.
I also enjoyed the performances, especially all the women that go toe to toe with Cage in this film. It can't be easy basically being the only guy in the whole movie, and these ladies don't make it easy for him either. I liked the change of making the island a female dominated society, but I wish they were still a bit more modern. I found it funny that they were making honey and harvesting bees with all the sexual symbolism happening, it was funny to actually see the bees from the saying "the birds and the bees". Ed was the bird that got his wings caught in honey and payed dearly for it.
Next up on Cage Club, Cage finally gets to play a comic book character after the fall out of Superman Lives. This time I am not sure if we can call him super hero, definitely not in the same league as Superman. Things get a lot more supernatural and much scarier than they did in Wicker Man when we watch the first Cage comic book movie and maybe his first true horror film as well with Ghost Rider.
Mike
@the_mikestir