Rage : A Movie By Any Other Name… [Mike's Review]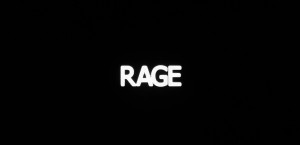 Today on Cage Club we go looking for our daughter's killer in RAGE. Damn, right after a great movie like Joe, we are back into Direct to DVD territory with Rage, or is it Tokarev ? One thing is for sure, this is the first Cage Club movie that has been retitled. It's a Cage Club first after all this time. This was a strange movie watching experience. While I was able to recognize this isn't that well done, I still found myself finding things to enjoy, as well as hate. This is by no means The Frozen Ground territory, but it gets awful close at times. The one saving grace for this movie may actually be the action sequences, but it is enough to life the curse of poorly written female characters and boring melodrama ? Tough to say.
Cage plays Paul, an established business man and ex mob guy. It's never really clear which mafia he belongs to, Italian, Irish or Russian, but he has a dirty past that he left behind to raise a family. He was allowed to leave clean with no issues but he and his buddies harbor a secret that may come back to bit them. Cage's daughter is kidnapped one evening and there are no suspects, except Cage suspects someone from his past is getting back at him for a crime he shouldn't have committed. His daughter turns up dead and the only lead is the murder weapon, a Tokarev revolver which is a Russian handgun, so cage immediately believes that someone from the Russian mob is after him. So, Cage and his two buddies go around busting heads looking for answers, which they never find. The lack of answers feeds the paranoia and distrust among Cage and his friends, as well as old enemies. After killing a bunch of people, Cage finally figures it out and corners Michael, his daughter's almost boyfriend, for the truth. His daughter was accidentally shot when they were playing with Cage's guns that were in the house. Michael made up the whole story about the kidnapping so he wouldn't take the fall, causing all the misunderstanding that led to all the senseless killings. In the end, the Russians come for Cage who accepts his fate as some kids of karma.  Cage's wife survives and is left to pick up the pieces on her own.
This movie contains many elements of previous Cage movies, in particular the recent "guilty pleasure" Stolen and the almost re-watchable Trespass. Like Stolen, Cage is a man with a criminal past trying to put that aside when his daughter is kidnapped, and like Trespass he has wealth and a beautiful wife and Daughter that experiences a home invasion. All the dramatic stuff that serviced the story in those films just falls completely flat for me in this movie. What does work for me in this movie is the action sequences and stunt work, of which I wish there was more of. The plot even seems to call for it. While this movie starts as something different, it really just becomes a revenge flick in the vain of Death Wish, but they attempt to make it more than that by injecting this useless melodrama when they should just play to their strength and go all out action revenge.
That will do it for Rage, or Tokarev. Personally I like the title Tokarev more. It's actually spoken in the film and refers to a handgun that is central to the "plot". Rage is just boring and too generic and while Cage does Rage in this movie from time to time, it's not like he is constantly stuck in Rage mode like I was expecting. Next up on Cage Club is another Direct to DVD release, at least in America, with Outcast. This is technically a foreign film, produced and shot in China. I really have no clue what to expect from this but from the looks of the cover it seems like a Kingdom of Heaven type movie, where Cage will be fighting a holy war like in the opening montage of Season of the Witch, except maybe for the whole film? Time will tell and we get to find out sooner than later when we watch Outcast next for Cage Club !!!
Mike
@the_mikestir