#CageClub Revisited #037 – Trapped in Paradise (1994)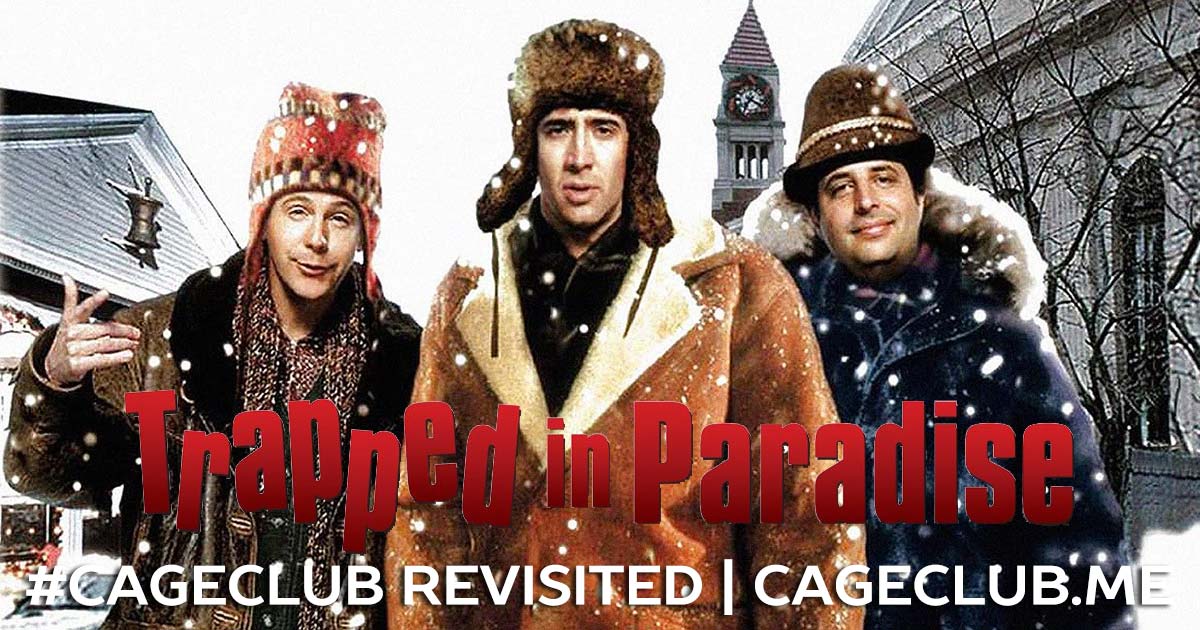 We're continuing our trek through the holiday season with another Nicolas Cage Christmas film: 1994's Trapped in Paradise! While the movie isn't as good as our last holiday episode, we were joined by Cara Gael O'Regan of the Wistful Thinking podcast to journey to the small town of Paradise and admire this movie's bright lighting, amazing wardrobe, and seemingly infinite hats. We also take time to appreciate the wonderful Madchen Amick (also known as "Madchick," perhaps), while wondering if she was maybe miscast. Gather the town, interlock your arms, and wade deep into the water, because it's time to talk about Trapped in Paradise!
If you want to hear our more insightful and in-depth podcast episode about Trapped in Paradise, you can find that here.
Visit our Patreon page at patreon.com/cageclub
Download the bingo board template (.xlsx), plus bingo "squares" (and how to randomize)
.
Listen, Subscribe, and Rate Our Show:
Like Us on Facebook:
Follow Us on Twitter:
Follow Us on Instagram:
Follow Us on Letterboxd:
Explore and Say Hello: