#CageClub Revisited #022 – Dog Eat Dog (2016)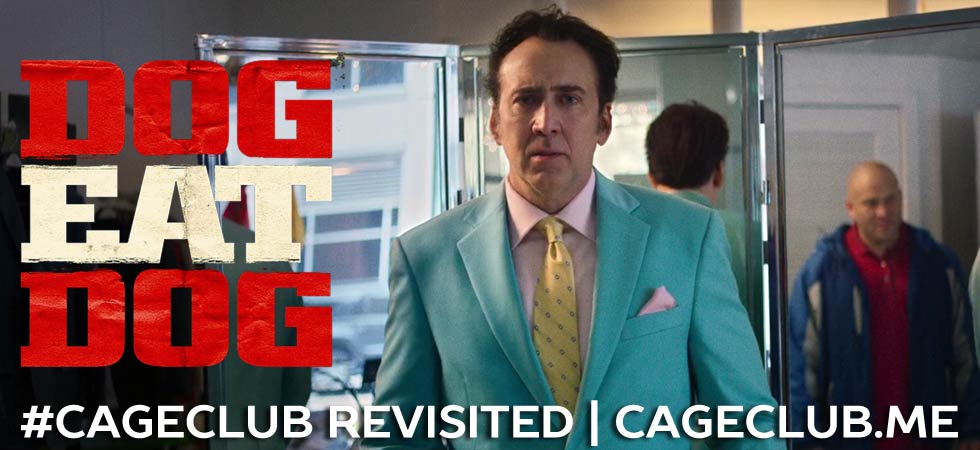 As Joey and Mike take another bite out of Dog Eat Dog, they once again wonder why Paul Schrader made some of the decisions he made in this movie, while marveling at Nicolas Cage's overall wonder (and the Diesel character's overall… slumber?). In this episode, we once again lament our decision to watch the "lesser" Cage films, rather than re-watching classics, while also doubling down on our dedication to this project. Also, Joey realizes that this completes the trifecta of terrific Nicky Whelan/Nicolas Cage team-ups, which makes this movie an instant classic. But above all else, here's the bottom line: any time Cage and Dafoe team up, you know the #CageClub Bingo cards are going to fill up quickly, so make sure you download one below and play along. And just remember: We were Facebook friends before there was Facebook.
As mentioned in the episode, if you want to prep for the Watch The Theron episode of Prometheus, check out The Contenders' episode of Aliens!
Download the bingo board template (.xlsx), plus bingo "squares" (and how to randomize).
Listen, Subscribe, and Rate Our Show:
Like Us on Facebook:
Follow Us on Twitter:
Follow Us on Instagram:
Follow Us on Letterboxd:
Say Hello: