1999: The Podcast #005 – The Sixth Sense: "Dead People" with Books in the Freezer host Stephanie Gagnon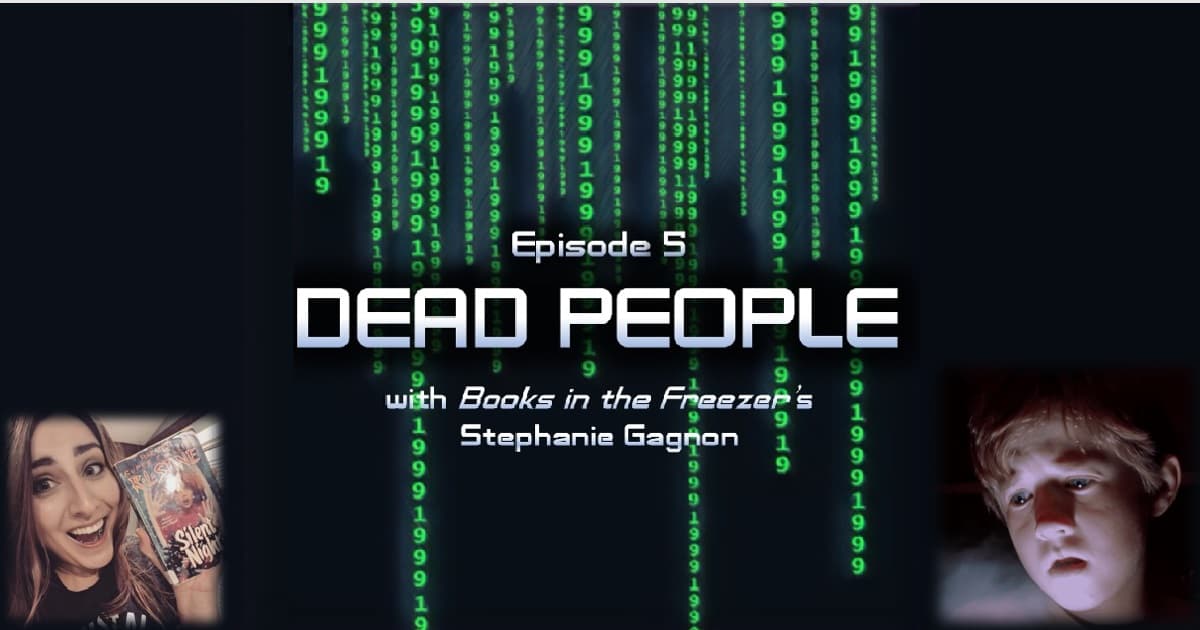 The Sixth Sense was 1999's most unexpected phenomenon. And it really was a phenomenon.
Filmed on a $40 million budget, the film made a respectable $26 million its opening weekend, but great reviews and word of mouth propelled it to a $293.5 million domestic box office gross and a worldwide gross of just shy of $673 million.
It was the only movie to stay #1 for 5 weeks aside from The Phantom Menace, and, most impressively, it made at least $20 million all five weekends it was #1, making more than $29 million its final weekend.
Not bad for a decidedly not-action movie centered around Bruce Willis, a year after Armageddon and then at the early stages of the waning days of his star power, and a relatively obscure child actor named Haley Joel Osment, and written and directed by an almost entirely unknown filmmaker named M. Night Shyamalan.
So much of The Sixth Sense rests on its legendary plot twist, so already knowing how it ends, we invited Stephanie Gagnon, host of the horror book podcast Books in the Freezer, to join us in taking another look at the movie to see if it still holds up as a haunted horror movie.
Check out Books in the Freezer here.
Listen, Subscribe, and Rate Our Show:
Like Us on Facebook:
Follow Us on Twitter:
Follow Us on Instagram:
Follow Us on Letterboxd:
Say Hello: