1999: The Podcast #024 – Drop Dead Gorgeous: "Amer-I-Can!" with BJ Colangelo, Chelsey Weber-Smith, and Miranda Zickler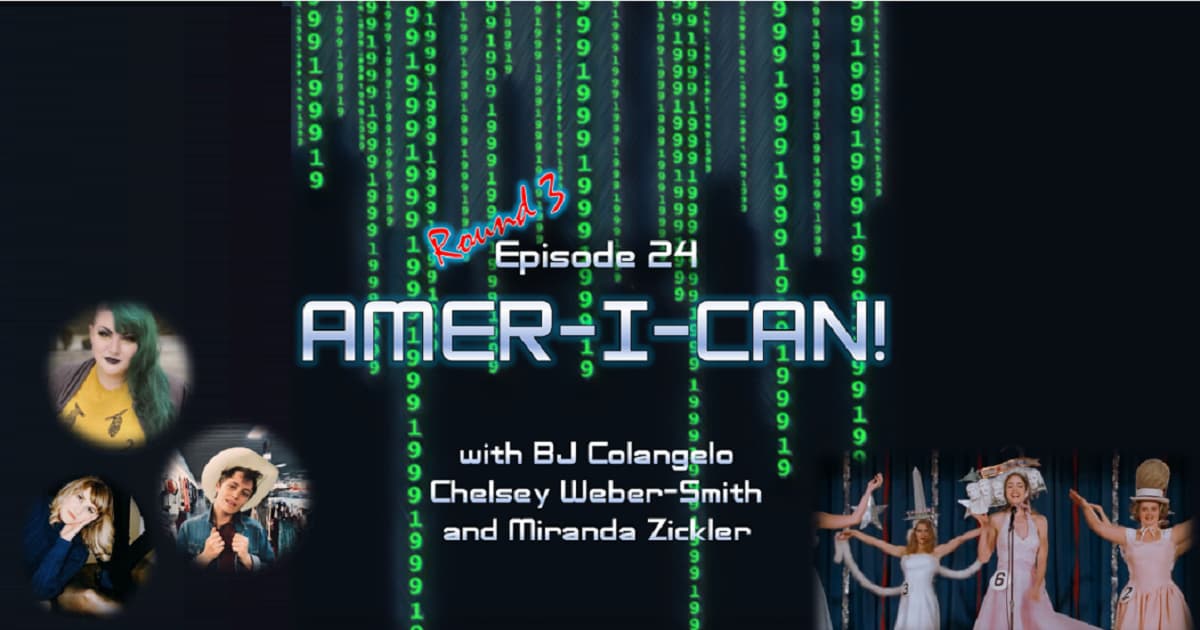 A critical and commercial failure upon its release, Drop Dead Gorgeous was the 125th-highest grossing movie of 1999.
Filmed in the then still novel mockumentary style, the movie about a beauty pageant in Mount Rose, Minnesota was written by a former beauty pageant contestant from Rosemount, Minnesota, Lona Williams (also known as 1985's Minnesota Junior Miss) and directed by former member of The State and accomplished TV director Michael Patrick Jann.
And it boasts a jam-packed cast, including Kirsten Dunst, Allison Janney, Ellen Barkin, Denise Richards, and the film debut of Amy Adams.
But in the years since its release, it has become an enormously popular cult favorite, with appreciative audiences finding themselves baffled over its initial critical panning.
Drop Dead Gorgeous was requested by return guest Chelsey Weber-Smith, who appeared on our Blair Witch Project episode, this time joined by American Hysteria producer Miranda Zickler and This Ends at Prom co-host BJ Colangelo.
o
Listen, Subscribe, and Rate Our Show:
Like Us on Facebook:
Follow Us on Twitter:
Follow Us on Instagram:
Follow Us on Letterboxd:
Say Hello: