The Monsters That Made Us #11 – The Mummy's Hand (1940)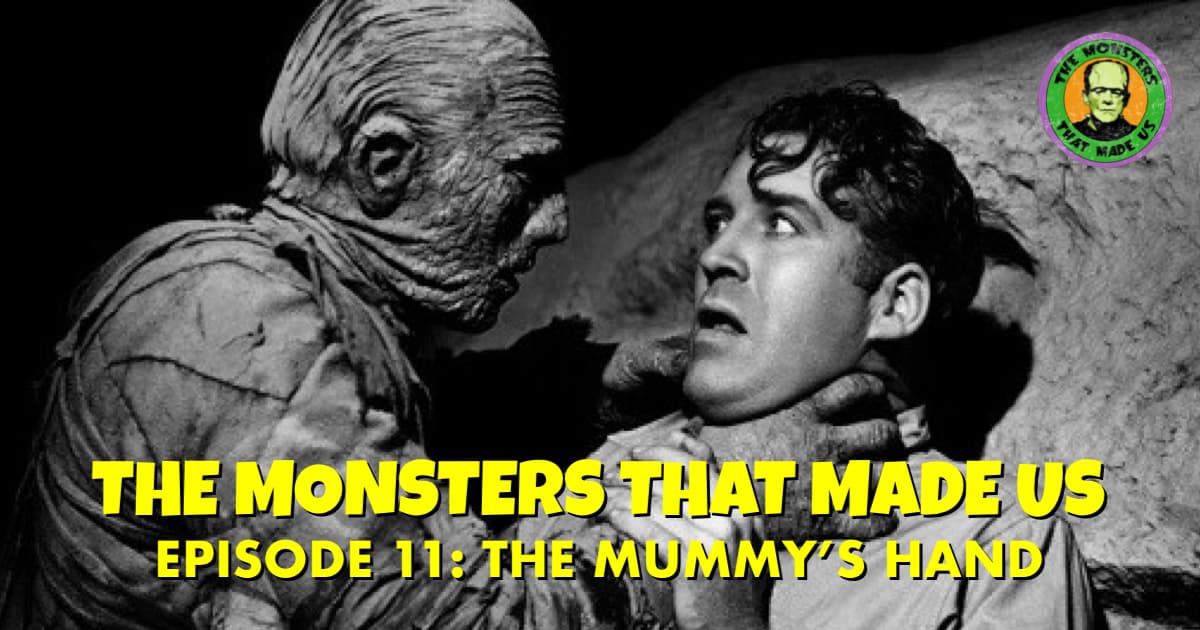 Imhotep is dead, and the age of Kharis is upon us! Brew yourself some tana tea (no more than three leaves!) and join "The Invisible Dan" and "Monster Mike" as they once again trek through the sands of Egypt in search of an ancient tomb. They discuss Universal's new streamlined production style, including tons of repurposed footage and music, Jack Pierce's more efficient (but still very effective) makeup techniques, and why The Mummy's Hand is basically a dry run for the Abbott & Costello adventures that are yet to come.
If you enjoy this episode, and want to support the show, check out our Patreon!
Listen, Subscribe, and Rate Our Show:
iTunes
Spotify
Google Play
Stitcher
Amazon
Like Us on Facebook:
The Monsters That Made Us
Follow Us on Twitter:
@MonsterMadePod
@DanColon
@the_mikestir
Follow Us on Instagram:
@TheMonstersThatMadeUs
Explore and Say Hello:
Send us an email at themonstersthatmadeus@gmail.com!
Our Patreon!