The Monsters That Made Us #9 – Son of Frankenstein (1939)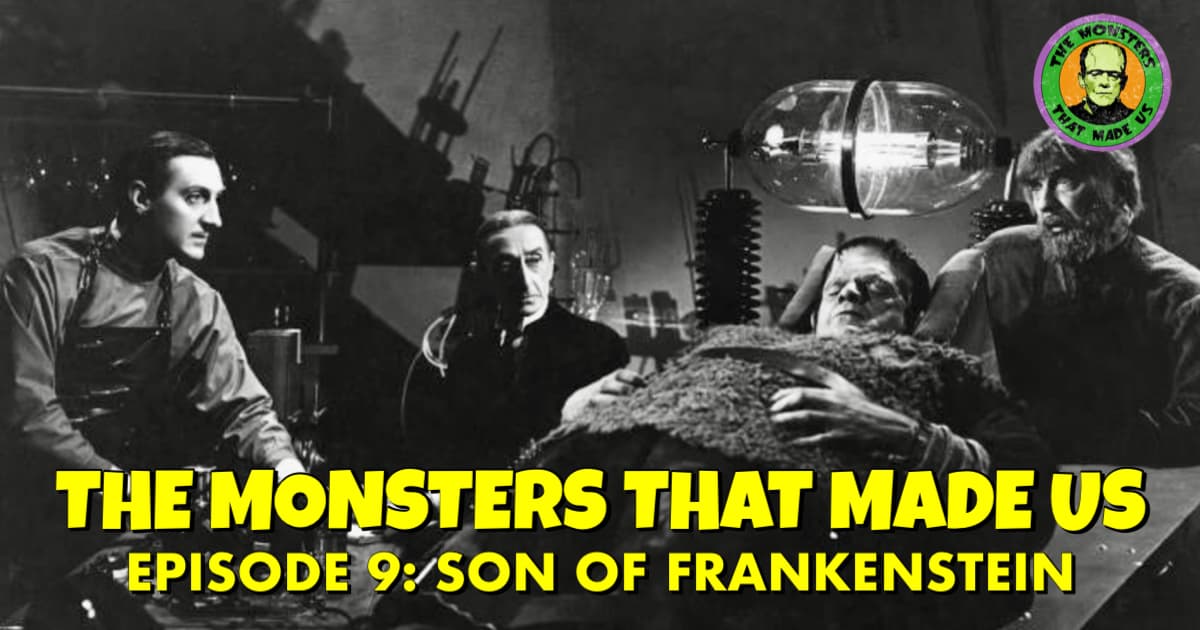 The sins of the father come back to haunt us as we follow Baron Wolf von Frankenstein, son of Henry Frankenstein, back to the old family home to claim his inheritance, which ends up being a lot more than he ever could have expected. Listen as "The Invisible Dan" and "Monster Mike" chat about some old school Hollywood censorship, Bela Lugosi's incredible character work as Ygor, Boris Karloff's final performance as the monster, and why Son of Frankenstein still holds up as one of the truly great entries in Universal's Classic Monster series.
If you enjoy this episode, and want to support the show, check out our Patreon!
Listen, Subscribe, and Rate Our Show:
iTunes
Spotify
Google Play
Stitcher
Amazon
Like Us on Facebook:
The Monsters That Made Us
Follow Us on Twitter:
@MonsterMadePod
@DanColon
@the_mikestir
Follow Us on Instagram:
@TheMonstersThatMadeUs
Explore and Say Hello:
Send us an email at themonstersthatmadeus@gmail.com!
Our Patreon!