The Monsters That Made Us #27 – Abbott and Costello Meet the Invisible Man (1951)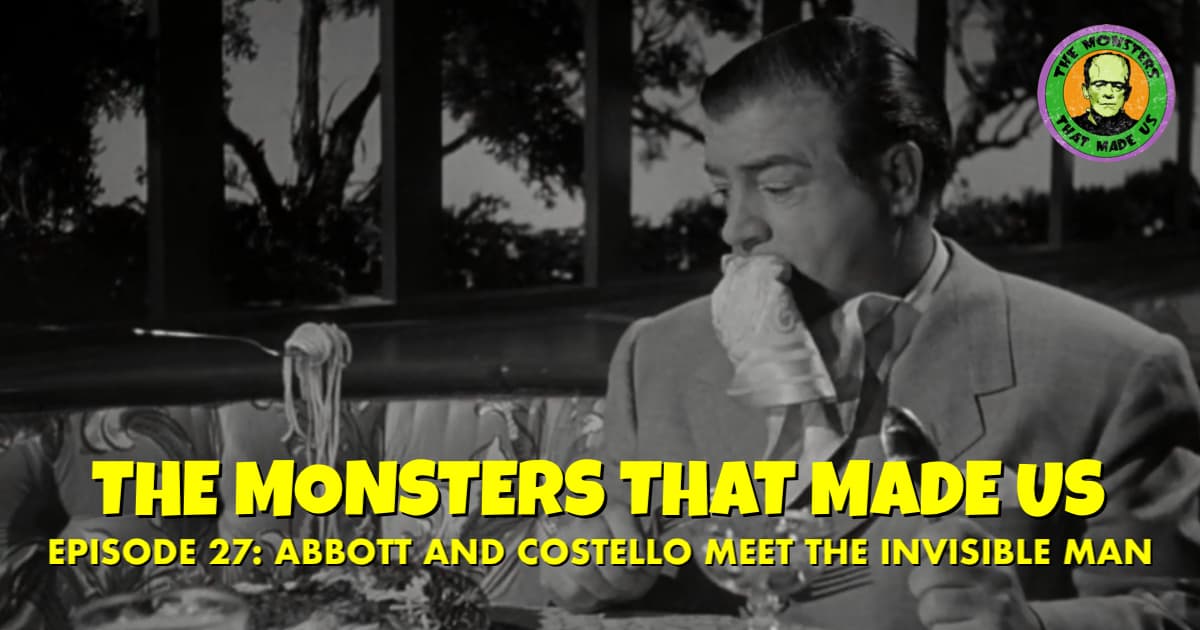 Good evening, fright fans! Abbott & Costello are back, and they've dialed up the slapstick for their meeting with the Invisible Man! Join "The Invisible Dan" and "Monster Mike" as they break down Universal's second monster flick with the iconic comedy duo. They discuss some of the fun cameos, Universal's new go-to director for Abbott & Costello films, and maybe the best invisible effects to date, plus the gags they love, the many they don't, and the pacing issues caused by trying to squeeze so many of them into an uneven story that, unfortunately, doesn't support them as well as it could.
If you enjoy this episode, and want to support the show, check out our Patreon!
Listen, Subscribe, and Rate Our Show:
iTunes
Spotify
Google Play
Stitcher
Amazon
Like Us on Facebook:
The Monsters That Made Us
Follow Us on Twitter:
@MonsterMadePod
@DanColon
@the_mikestir
Follow Us on Instagram:
@TheMonstersThatMadeUs
Explore and Say Hello:
Send us an email at themonstersthatmadeus@gmail.com!
Our Patreon!