The Monsters That Made Us #7 – Werewolf of London (1935)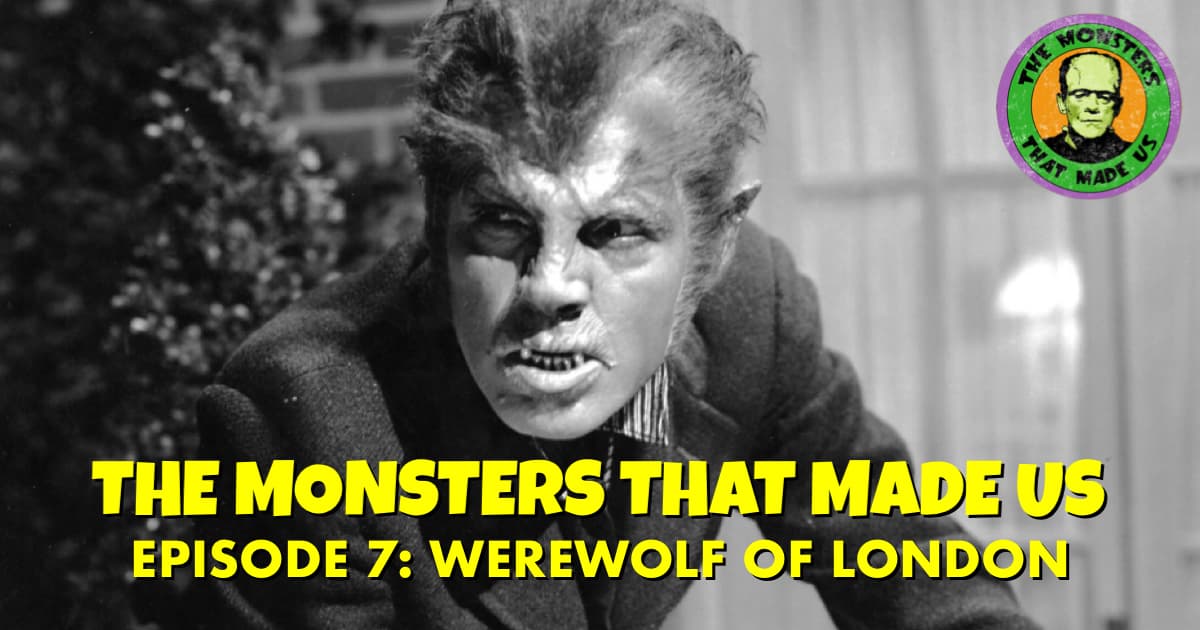 We hope you're howling for a good time because in this episode, "The Invisible Dan" and "Monster Mike" are scouring the rocky mountains of Tibet and the foggy streets of London, hunting werewolves! Join them as they discuss the first feature length werewolf movie ever made, its undeniable impact on future horror films, the unique choice to tie lycanthropy to the world of plants, and how its incredible transformation sequence (another Jack Pierce/John P. Fulton effort) makes it essential viewing for any monster fan.
If you enjoy this episode, and want to support the show, check out our Patreon!
Listen, Subscribe, and Rate Our Show:
iTunes
Spotify
Google Play
Stitcher
Amazon
Like Us on Facebook:
The Monsters That Made Us
Follow Us on Twitter:
@MonsterMadePod
@DanColon
@the_mikestir
Follow Us on Instagram:
@TheMonstersThatMadeUs
Explore and Say Hello:
Send us an email at themonstersthatmadeus@gmail.com!
Our Patreon!