Watch The Theron #023 – The Life and Death of Peter Sellers (2004)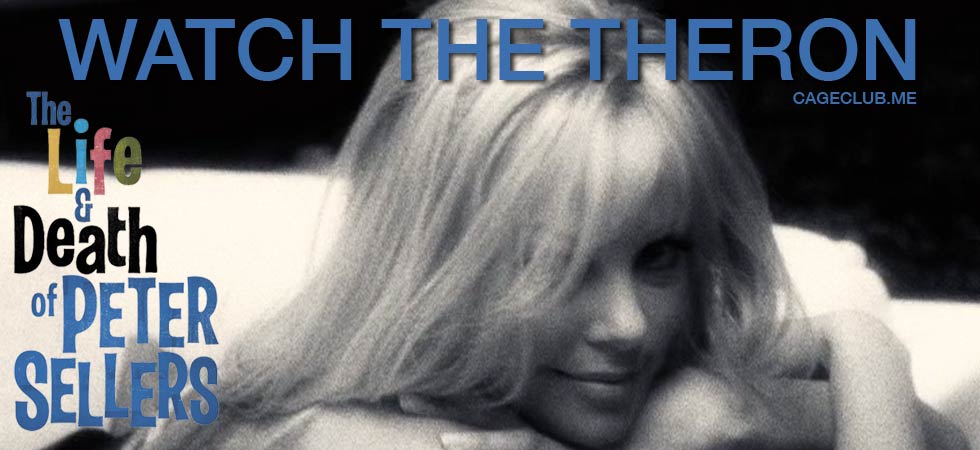 If you're familiar with the podcasts on the CageClub Podcast Network, you might know that Mike has a complicated history with the Pink Panther franchise. Today's film was a made-for-TV movie that attempts to tackle, appropriately, The Life and Death of Peter Sellers. But, as it turns out, the life and death of Peter Sellers was filled with events in which he was an unlikable mess, and the movie was so forgettable that it's hard to recall whether or not we even see him die. (Note: We see it.) For a movie as Emmy-decorated as this one is, it's a real shame at how unwatchable it is throughout most of it. At the very least, we have a terrific Stanley Tucci as Stanley Kubrick appearance.
That's good, because the role Charlize plays does her absolutely no favors. As our guest (Cara Gael O'Regan of Wistful Thinking) points out, her character makes more noise while having sex than in speaking all of her lines in this movie. If nothing else, it's possible that Charlize was never prettier than she was while making this movie, portraying the real-life actress Britt Ekland, star of the original version of a film that's near and dear to our hearts.
Want a good movie to watch instead? Check out any movies in The Trip trilogy, which are all basically the same, but all delightful.
Listen, Subscribe, and Rate Our Show:
Like Us on Facebook:
Follow Us on Twitter:
Follow Us on Instagram:
Follow Us on Letterboxd:
Say Hello: