2 Fast 2 Forever #275 – The Iron Giant (1999)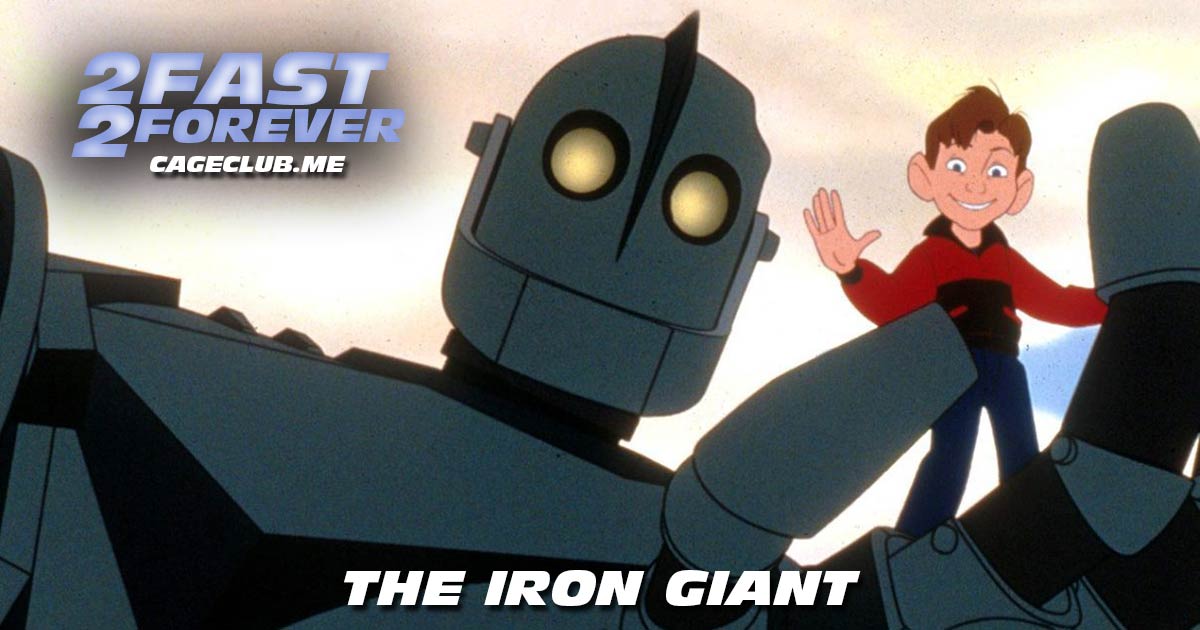 We're heading back to the beginning of Vin Diesel's career to talk about The Iron Giant — our 150th different movie covered on this show — with Aaron Neuwirth (Out Now with Aaron and Abe, We Live Entertainment). We lament the fact that it's not streaming for free anywhere, discuss the two versions of the movie, and imagine it as a musical (as it was originally intended) with Vin in the lead. We discuss the difference between Brad Bird's animation style and the classic Disney style, go through Vin Diesel's voiceover career, and talk about the film's ties to E.T. and Superman. We also nerd about about Blu-rays, discuss how to pronounce Fast X, and try to imagine Vin Diesel as Clark Kent.
Visit our Patreon page at patreon.com/2fast2forever. Extra special shout-out to Ben Milliman, Alex Elonen, Nick Burris, Brian Rodriguez (High School Slumber Party), Michael McGahon, Lane Middleton, Jason Rainey, Wes Hampton, and Mike Gallier for joining at the "Interpol's Most Wanted" level or above!
Want to re-live past memories? Find all episodes from past laps here.
Intro music by Nico Vasilo. Interlude and outro music by Wes Hampton.
Listen, Subscribe, and Rate Our Show:
Like Us on Facebook:
Follow Us on Twitter:
Follow Us on Instagram:
Explore and Say Hello: