The Monsters That Made Us #12 – The Invisible Woman (1940)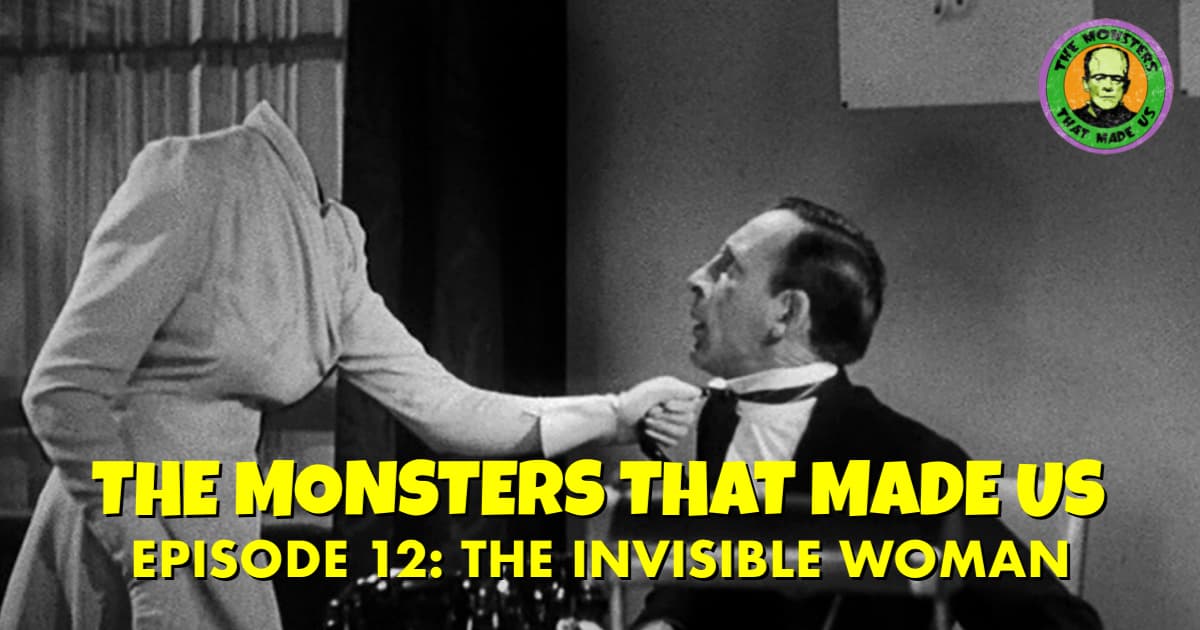 Watch out for those banana peels because this time, Universal's putting the scares on hold in favor of a all out farce! Join "The Invisible Dan Colon and "Monster Mike" Manzi as they discuss 1940's The Invisible Woman, its incredible cast and the always impressive effects work of John P. Fulton (which earned him yet another Academy Award nomination), as well as Universal's questionable decision to shift even further from horror with a full blown, laugh-a-minute invisible comedy that has absolutely nothing to do with any of the films that preceded it.
If you enjoy this episode, and want to support the show, check out our Patreon!
Listen, Subscribe, and Rate Our Show:
iTunes
Spotify
Google Play
Stitcher
Amazon
Like Us on Facebook:
The Monsters That Made Us
Follow Us on Twitter:
@MonsterMadePod
@DanColon
@the_mikestir
Follow Us on Instagram:
@TheMonstersThatMadeUs
Explore and Say Hello:
Send us an email at themonstersthatmadeus@gmail.com!
Our Patreon!