The Monsters That Made Us #16 – The Mummy's Tomb (1942)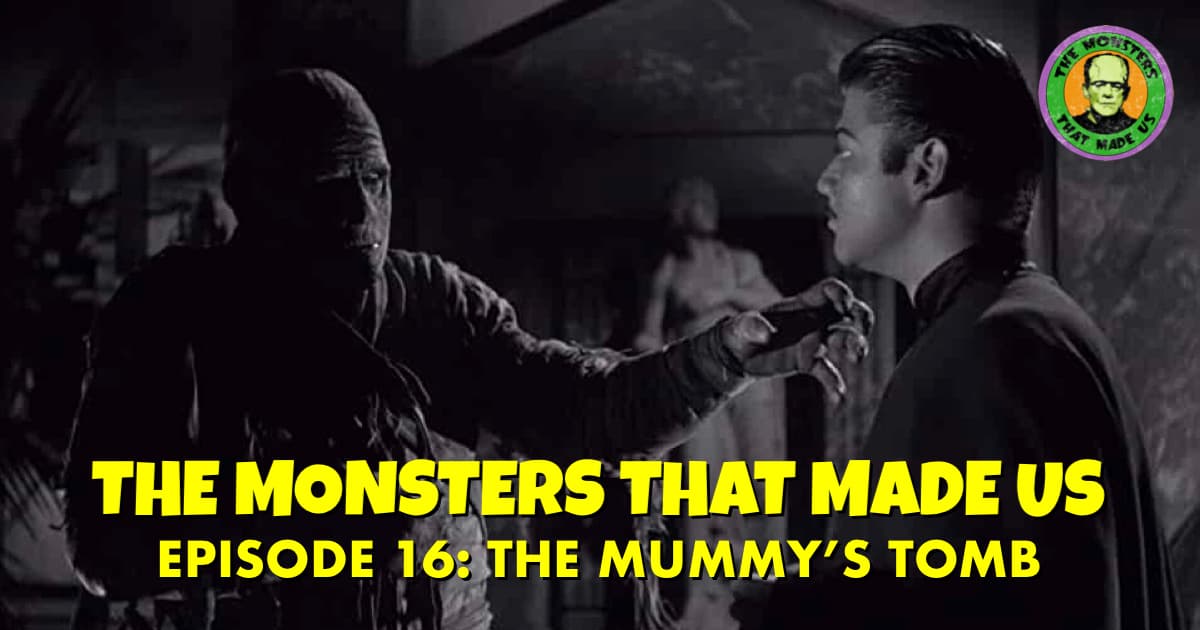 Remember when our old pals Steve and Babe discovered the tomb of the Egyptian Princess Ananka and, in doing so, unleashed the fury of the mummy, Kharis? Well, the high priests of Karnak sure as hell haven't forgotten, and they're back with a vengeance! Join "The Invisible Dan" and "Monster Mike" as they discuss 1942's The Mummy's Tomb, its arbitrary jump 30 years into the future, Lon Chaney Jr. as the new Kharis, Universal's strategy of throwing everything at the wall, and why, despite that, this mummy sequel isn't necessarily greater than the sum of its parts.
If you enjoy this episode, and want to support the show, check out our Patreon!
Listen, Subscribe, and Rate Our Show:
iTunes
Spotify
Google Play
Stitcher
Amazon
Like Us on Facebook:
The Monsters That Made Us
Follow Us on Twitter:
@MonsterMadePod
@DanColon
@the_mikestir
Follow Us on Instagram:
@TheMonstersThatMadeUs
Explore and Say Hello:
Send us an email at themonstersthatmadeus@gmail.com!
Our Patreon!