The Monsters That Made Us #31 – Abbott and Costello Meet the Mummy (1955)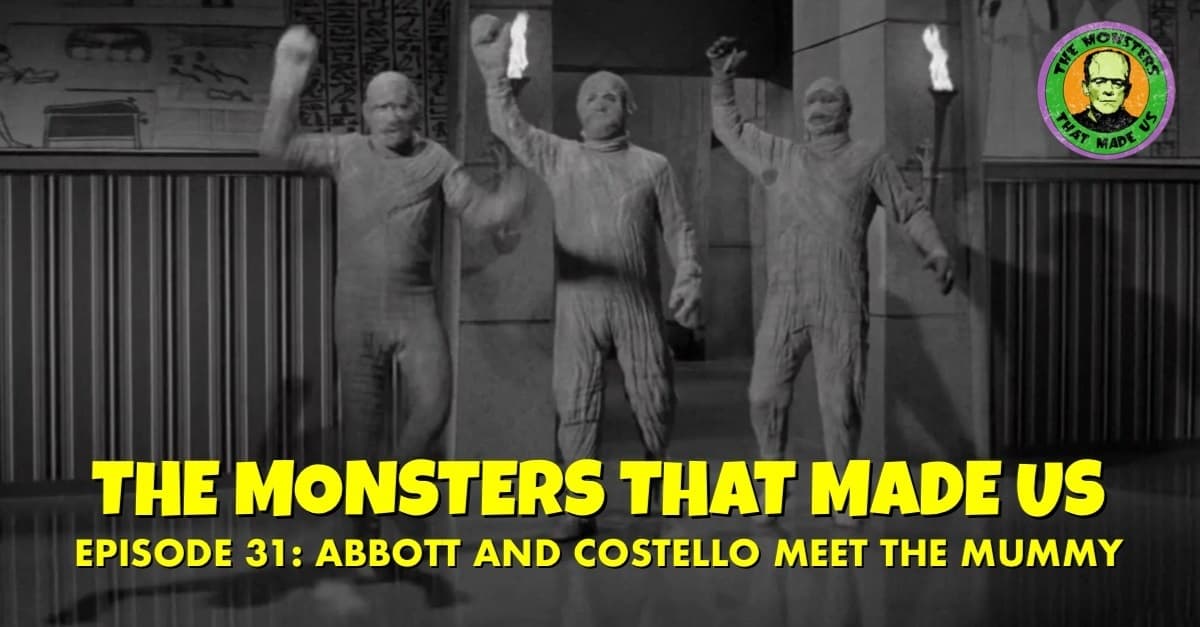 We interrupt your regularly scheduled Gill-Man mayhem to bring you Abbott and Costello's final monster movie! Join "The Invisible Dan" and "Monster Mike" as they dive back into the the world of horror comedy for the iconic comedy team's encounter with the mummy! They talk about Marie Windsor's electrifying performance, the multitude of Batman connections in the cast, the incredible dance troupes showcased in this one, and why, unfortunately, none of it really makes up for all the stale jokes and that horrible mummy suit.
If you enjoy this episode, and want to support the show, check out our Patreon!
Listen, Subscribe, and Rate Our Show:
iTunes
Spotify
Google Play
Stitcher
Amazon
Like Us on Facebook:
The Monsters That Made Us
Follow Us on Twitter:
@MonsterMadePod
@DanColon
@the_mikestir
Follow Us on Instagram:
@TheMonstersThatMadeUs
Explore and Say Hello:
Send us an email at themonstersthatmadeus@gmail.com!
Our Patreon!