2 Fast 2 Forever #281 – The Fate of the Furious (Lap 12)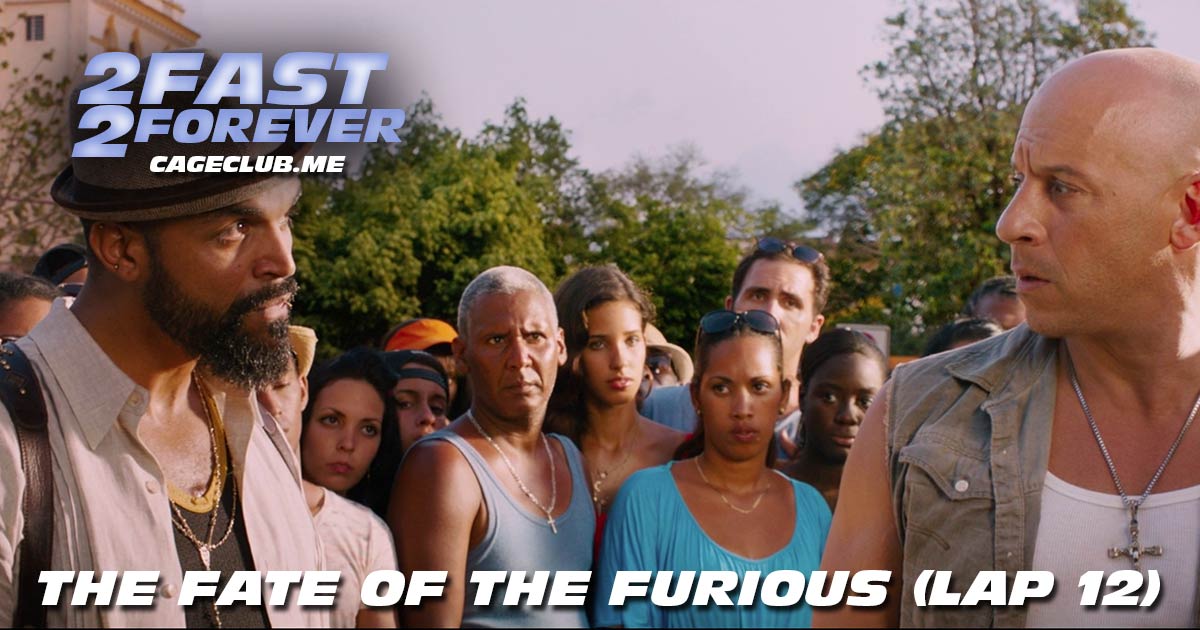 We're nearing the end of Montez's lap, but we've touched new ground: she'd never before seen The Fate of the Furious! Before we talk about Fate, though, we spend a solid half-hour talking about the latest news and updates about Fast X, along with related listener emails. Then, we pivot into discussion about The Fate of the Furious, with another terrible installment of The Montez Minute and yet another instance of the Most Dom Moment that Joe forgot to prep for. Montez shares hot takes and makes a confession. We talk about Scott Eastwood's height, pitch a spinoff to our podcast, and realize a defining cinematic difference between Vin Diesel and Jason Statham. We try to determine where Dante was during the events if this movie and talk about how easy it would be to take over the cartel. Joe defends Twitter.
Visit our Patreon page at patreon.com/2fast2forever. Extra special shout-out to Ben Milliman, Alex Elonen, Nick Burris, Brian Rodriguez (High School Slumber Party), Michael McGahon, Lane Middleton, Jason Rainey, Wes Hampton, and Mike Gallier for joining at the "Interpol's Most Wanted" level or above!
Want to re-live past memories? Find all episodes from past laps here.
Intro music by Nico Vasilo. Interlude and outro music by Wes Hampton.
Listen, Subscribe, and Rate Our Show:
Like Us on Facebook:
Follow Us on Twitter:
Follow Us on Instagram:
Explore and Say Hello: