2 Fast 2 Forever #227 – The Fate of the Furious (Lap 10)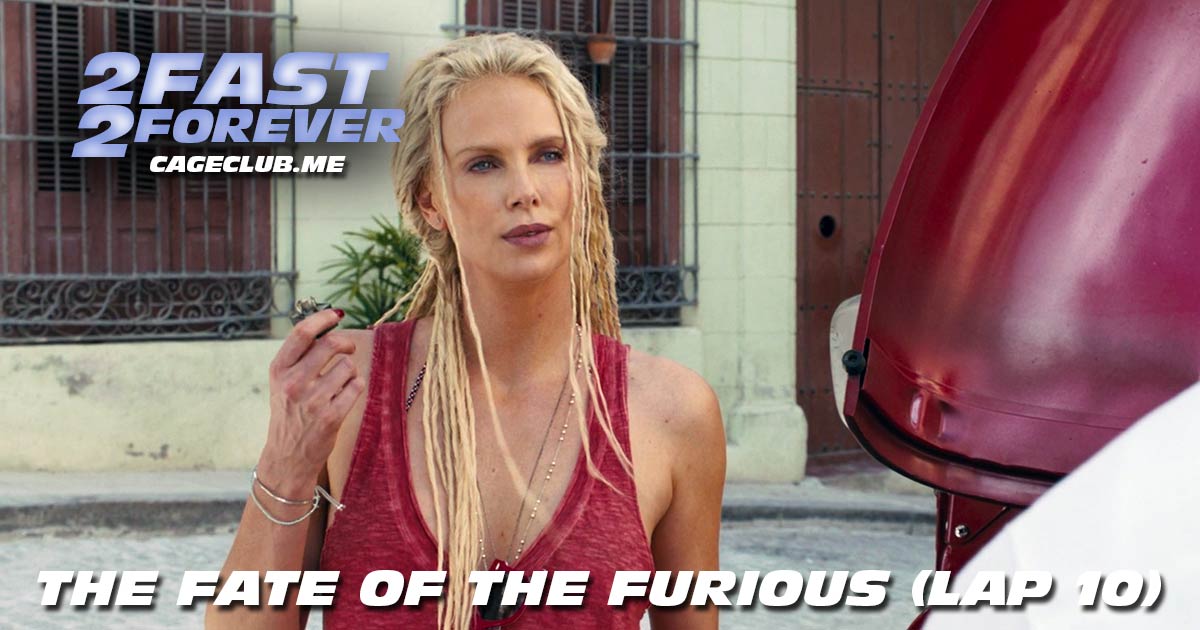 We've got a supersized episode this week as Josh Buckley (Whole Lotta Wolves) joins us to talk about The Fate of the Furious! After chatting about pool tables and Pokemon cards, we try to figure out what "Frozen Furious" is and hear what you have to say about The Transporter. We also correct our "snap a speedo" mistake (maybe) and talk about the ways we'd love to see Brie Larson added to the Fastiverse.
We also dive into the pilot of the new NBC series The Endgame (Season 1, Episode 1), starring Morena Baccarin and directed and executive produced by Justin Lin, before heading to the 2 Fast 2 Furious Minute (50:30) for sixty "stagnant" seconds and the first (?) time we've seen Roman's manhood challenged.
Then, Josh joins us to talk all about The Fate of the Furious (57:30). The sheer number of times we've seen this movie begins to set in as Joey describes the "new" way he watched the movie. We wonder how Roman spend his Rio heist money, talk about the strange things we can't "logic our way out of," and realize the overwhelming stench of fish permeating this movie. We also talk about Mr. Nobody, Hobbs, and the future of villainy in the franchise before wondering if Cipher could become good — and why there may be a good reason (?!) she wears those dreads — before exploring the themes of parenthood and anti-technology present in Fate.
Visit our Patreon page at patreon.com/2fast2forever. Extra special shout-out to Ben Milliman, Jake Freer, Alex Elonen, Nick Burris, Brian Rodriguez (High School Slumber Party), Hayley Gerbes, Christian Larson, Michael McGahon, and Lane Middleton for joining at the "Interpol's Most Wanted" level or above!
Want to re-live past memories? Find all episodes from past laps here.
Intro music by Nico Vasilo. Interlude and outro music by Wes Hampton.


Listen, Subscribe, and Rate Our Show:
Like Us on Facebook:
Follow Us on Twitter:
Follow Us on Instagram:
Explore and Say Hello: