2 Fast 2 Forever #320 – The Fast and the Furious: Tokyo Drift (Lap 13)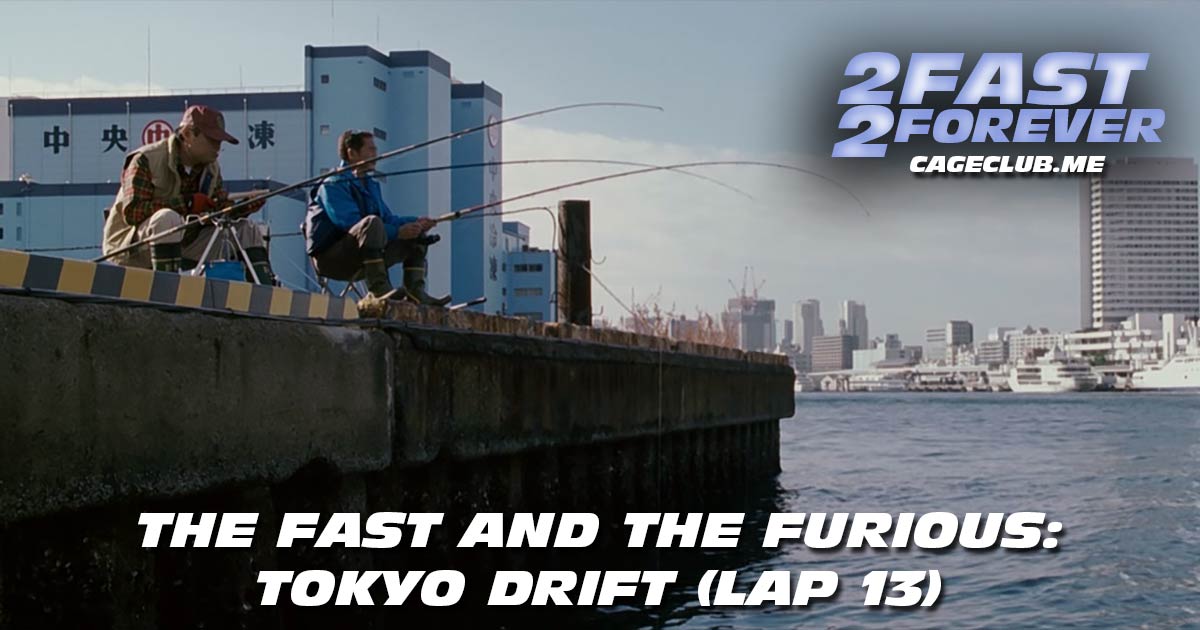 We're once again grabbing our uwabaki (more on that later) as we're joined by Matt Stuertz to talk about The Fast and the Furious: Tokyo Drift! Matt begins by dispelling Joey's expectations of his F&F experience and tastes before sharing his rankings and when he thinks these movies work best. We dig deep into Lucas Black's age in this movie, once again worry about breaking The Fast and the Furious: Tokyo Drift down minute by minute, and wonder: who's the target demo for this movie? Matt shares some thoughts on what he'd like to see upcoming F&F movies cover. Joe brings a splash of Twilight Slumber Party to 2F2F. We try to find the "why" of the Hulk car and discuss the Mona Lisa and Clint Eastwood and John Wayne. Matt gets an exciting result in the F&F Character Quiz before we discover Mr. Tweet made BDWHAPFY harder. Again.
Visit our Patreon page at patreon.com/2fast2forever. Extra special shout-out to Alex Elonen, Nick Burris, Brian Rodriguez (High School Slumber Party), Michael McGahon, Lane Middleton, Jason Rainey, Wes Hampton, Mike Gallier, Josh Buckley (Whole Lotta Wolves), Michael Moser, Christian Larson, Terra New One, and Aaron Woloszyn for joining at the "Interpol's Most Wanted" level or above!
Want to re-live past memories? Find all episodes from past laps here.
Intro music by Nico Vasilo. Interlude and outro music by Wes Hampton.
Listen, Subscribe, and Rate Our Show:
Like Us on Facebook:
Follow Us on Twitter:
Follow Us on Instagram:
Explore and Say Hello: