2 Fast 2 Forever #223 – The Fast and the Furious: Tokyo Drift (Lap 10)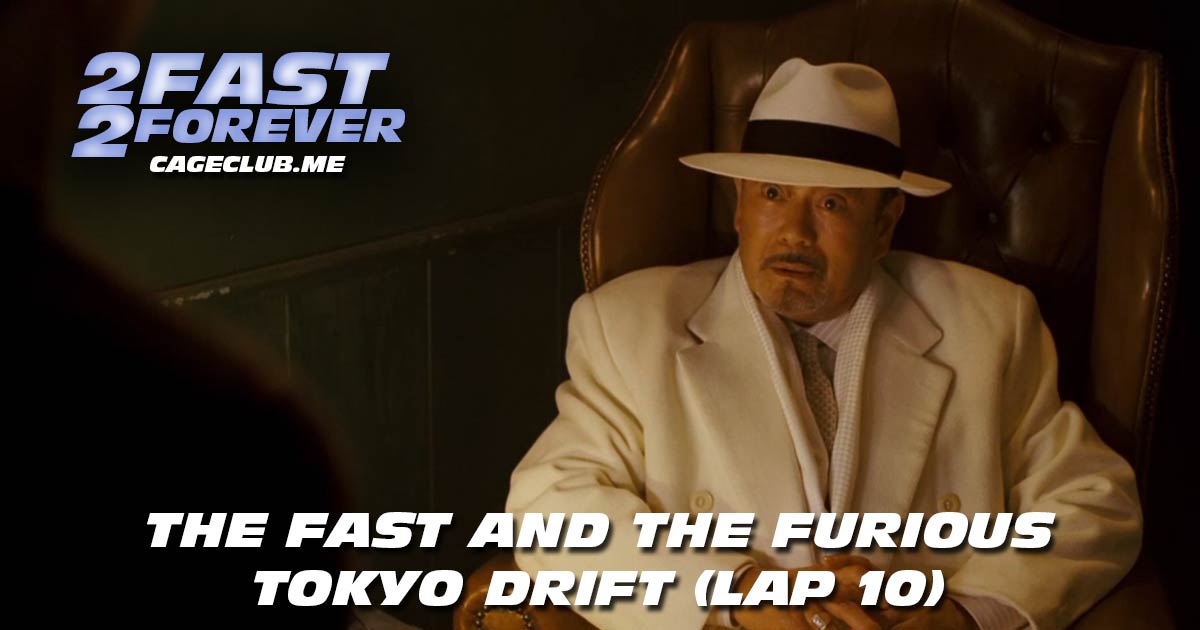 We're drifting through time once again this week as Reid Vanier (Doctor DC Podcast) joins us to talk about The Fast and the Furious: Tokyo Drift! After some faucet talk, we wonder if Leon could be Kenny Linder's son before talking about an absolute yawn of a 2 Fast 2 Furious minute (28:30) that makes us wonder whether Brian and Roman have ever gone running and gunning. Then, we board a red-eye to Japan to talk with Reid about Tokyo Drift (40:40). We wonder if Tokyo Drift is a Christmas movie and make a plea to make movies dumber again. We discuss how little Han is in the movie, why we love characters who eat, and the underlying darkness of the sex worker scene. Why does Han steal from Kamata? Is Sean driving through Shangri-La impressive… or the opposite? Is Tokyo Drift lacking in cultural elements? Are there any good dads in the Fastiverse? We try to answer all these questions, then get an exciting result in the character quiz!
Visit our Patreon page at patreon.com/2fast2forever. Extra special shout-out to Ben Milliman, Jake Freer, Alex Elonen, Nick Burris, Brian Rodriguez (High School Slumber Party), Hayley Gerbes, Christian Larson, Michael McGahon, and Lane Middleton for joining at the "Interpol's Most Wanted" level or above!
Want to re-live past memories? Find all episodes from past laps here.
Intro music by Nico Vasilo. Interlude and outro music by Wes Hampton.


Listen, Subscribe, and Rate Our Show:
Like Us on Facebook:
Follow Us on Twitter:
Follow Us on Instagram:
Explore and Say Hello: