2 Fast 2 Forever #211 – The Fast and the Furious (Lap 10)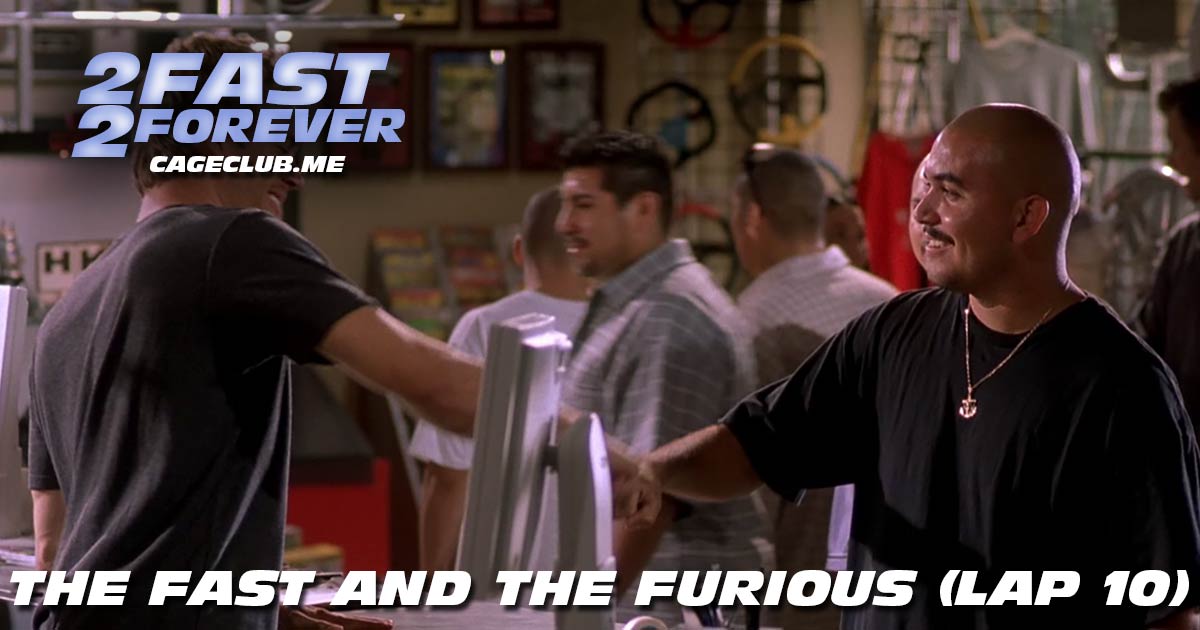 We're kicking off Lap 10 by welcoming in Richard "Benno" Benson (GRAPPL, British Wrestling Experience) to talk about The Fast and the Furious! After chatting about Forza Horizon 5, we kick off our annual "Turbos for Tots" initiative and talk about Red Notice's popularity before finding out some "Brian facts" (and realizing our brains are both broken in the same way) in the 2 Fast 2 Furious Minute (36:30). Then, Benno joins us (47:35) to share his rankings, his idea for how Han survived, and his favorite moments in The Fast and the Furious. We unveil our new conversation starter for the lap and uncover a shocking revelation in the "food all over the place" debate. We wonder if Vin Diesel rewatches these movies and if we could bring back Johnny Tran. Benno makes a special request.
Visit our Patreon page at patreon.com/2fast2forever. Extra special shout-out to Ben Milliman, Jake Freer, Alex Elonen, Nick Burris, Brian Rodriguez (High School Slumber Party), Hayley Gerbes, Christian Larson, and Michael McGahon for joining at the "Interpol's Most Wanted" level or above!
Want to re-live past memories? Find all episodes from past laps here.
Intro music by Nico Vasilo. Interlude and outro music by Wes Hampton.


Listen, Subscribe, and Rate Our Show:
Like Us on Facebook:
Follow Us on Twitter:
Follow Us on Instagram:
Explore and Say Hello: