#MagicMics #008 – She's the Man (2006)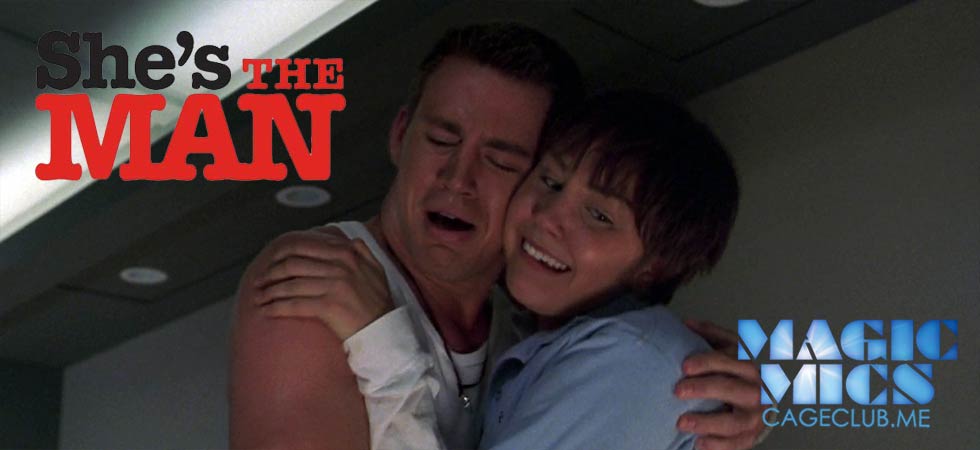 After juggling the #MagicMics calendar to cover Step Up (in its very special time slot) and allow for a Battle in Seattle SUPER MEGA CROSSOVER, we've finally made our way to She's the Man. Adapted from William Shakespeare's Twelfth Night, She's the Man follows Amanda Bynes (or is it Justin Bieber?) undercover as she joins her brother's new school's soccer team to prove she can keep up with the boys. Along the way, she creates a love pentagram and causes everyone around her (as well as Joey, Joe, and special guest Melissa) to fall head over heels in love with her tender version of Sebastian, while we get to experience an absolutely delightful David Cross. Most important, however, is She's the Man is a perfect #MagicMics movie: Channing goes shirtless (for most of the movie!), gets into multiple fights, dances, AND strips. What more could anyone want?!
Did you know? The Contenders already covered She's the Man on their (wonderful) podcast! You can hear their episode here.
Listen, Subscribe, and Rate Our Show:
Like Us on Facebook:
Follow Us on Twitter:
Follow Us on Instagram:
Say Hello: