Hard to Believe #074 – Shannon Foley Martinez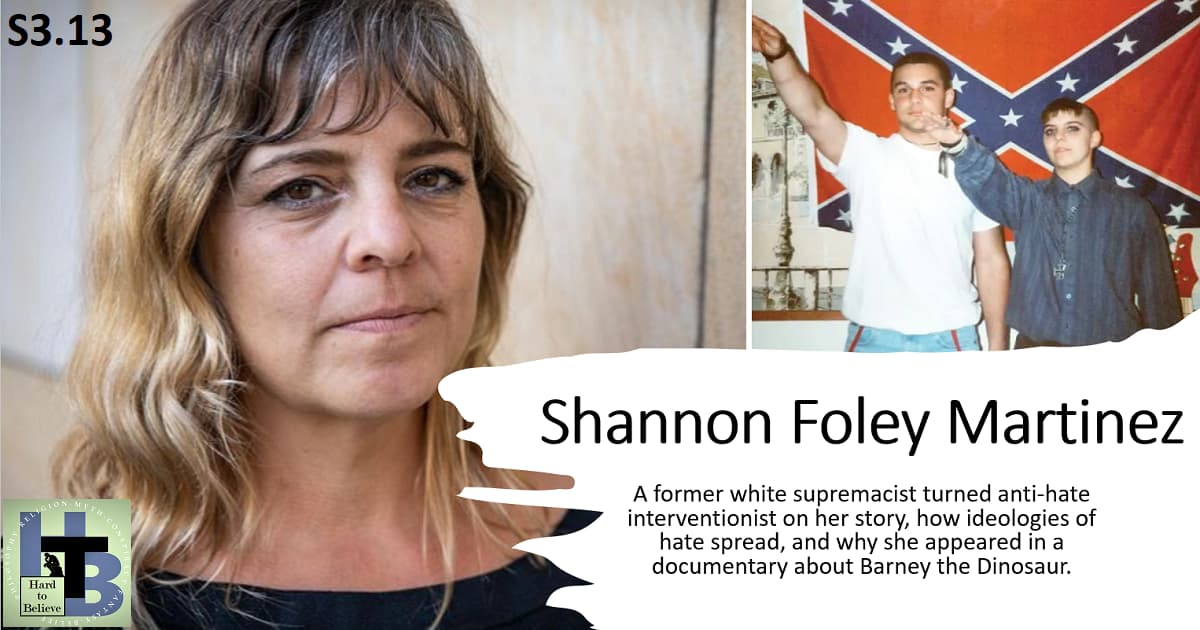 Shannon Foley Martinez spent four year as an active white supremacist. In the decades since, she has applied the lessons of her own life story to helping other escape hate. She speaks at schools and in the media about the channels through which hate groups recruit the vulnerable and how best to prevent young people from becoming susceptible to them in the first place.
She recently appeared in the terrific Peacock documentary I Love You, You Hate Me, a surprisingly thoughtful and insightful look at the culture of hatred directed at Barney the Purple Dinosaur in the 1990s and what it has to say about how hate spreads and festers, particularly in our own culture today.
Shannon joined John for a wide-ranging discussion that included Barney, 1990s advertising, her own life story, the mainstreaming of antisemitism, and, of course, unavoidably, Ye.
You can find her on Twitter @_Shan_Martinez_
You can help support her and her work on Patreon here
Listen, Subscribe, and Rate Our Show:
Like Us on Facebook:
Follow Us on Twitter:
Follow Us on Instagram:
Say Hello: