Pod Only Knows #003 – Magic's a Messy Bitch – with Dr. Shaily Patel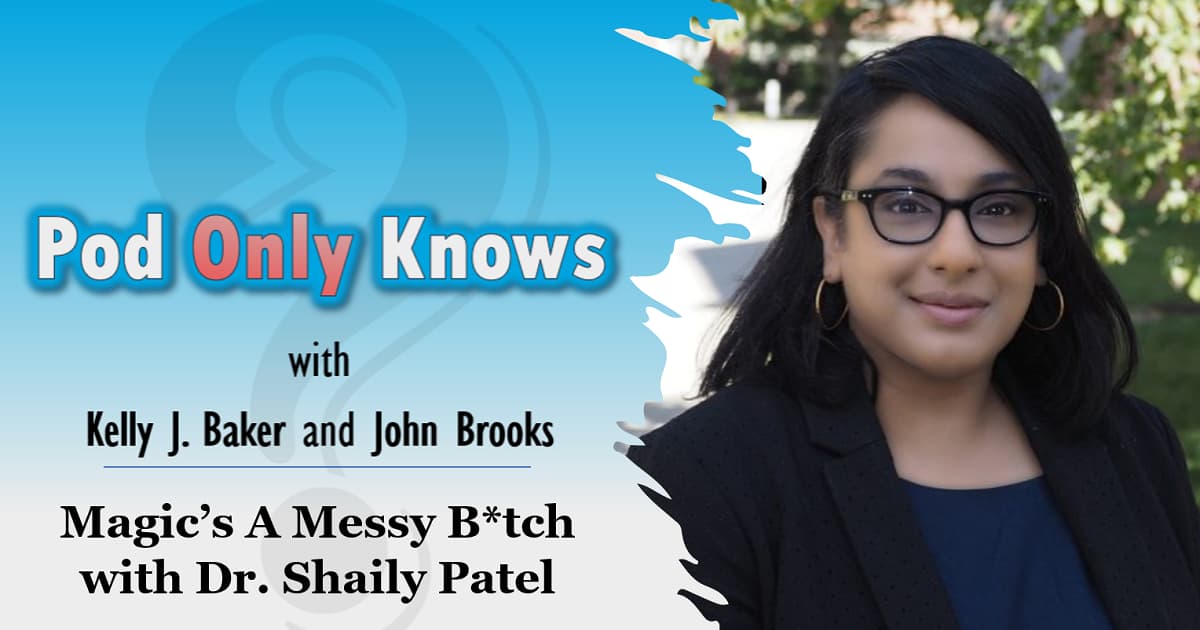 When you work in religious studies, sometimes you get to work on really cool subjects, like Dr. Shaily Patel, who works on magic.
For centuries, magic had been an integral part of religion. So much so, in fact, that it's hard to really see it as a separate category.
So when did we start removing magic from religious practice and putting into the wands of boy wizards and teenage witches, or the hands of bearded old men? Why is magic a Vegas act instead of Church liturgy?
The short answer is Christianity.
The long answer is what Kelly and John invited Shaily on to talk about this week.
Shaily Patel is an assistant professor of early Christianity at Virginia Tech. She earned her Ph.D. from The University of North Carolina in 2017 and holds master's degrees from Vanderbilt Divinity School and The University of Chicago.
You can find her on Twitter @vox_magica
Listen, Subscribe, and Rate Our Show:
Like Us on Facebook:
Follow Us on Twitter:
Follow Us on Instagram:
Say Hello: