Pod Only Knows #011 – Chick Tracts – with Chelsey Weber-Smith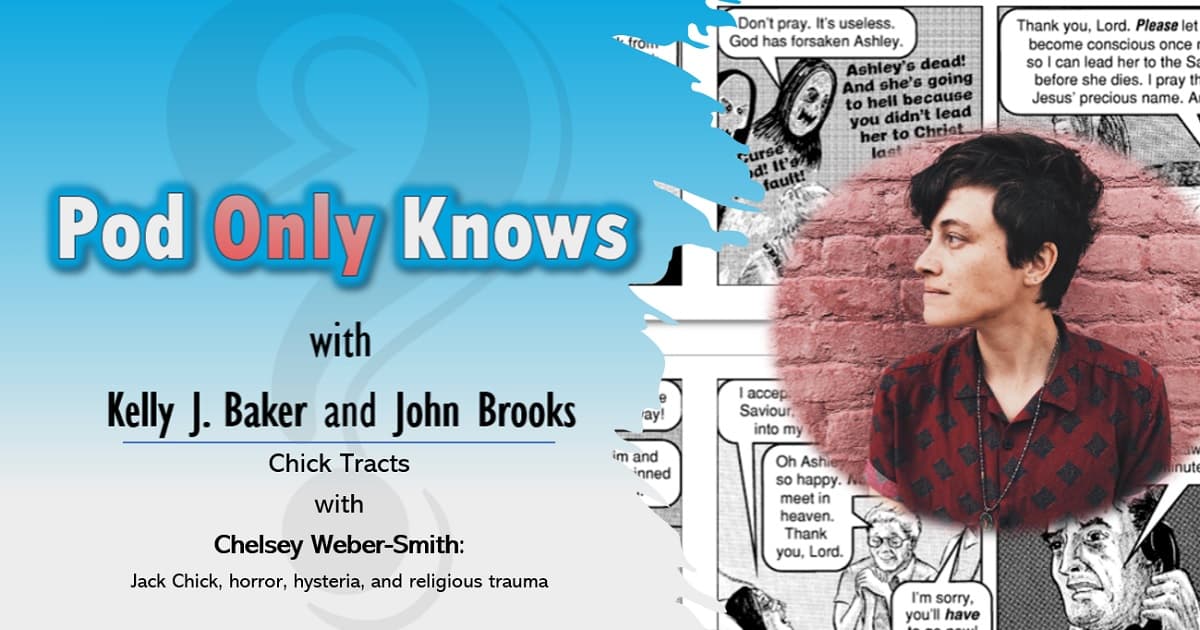 If you happen to fall within a certain (fairly broad) age range, there is a very good chance that somewhere, at some point, you have encountered Chick Tracts.
Jack Chick's horrific, over-the-top, feverish warnings about what happens if you don't accept Christ before you DIE!!!! have literally littered city streets and coffee shop tabletops for decades.
Chick Tracts are outlandish and, if you don't happen to be an ultra fundamentalist end times Christian, deeply offensive. But they are also interesting and, from an artistic perspective, clever and accomplished. In fact, purely in terms of how many eyes have seen his work, Jack Chick is one of the most successful artists ever.
American Hysteria host Chelsey Weber-Smith recently released an in-depth, thoughtful, and thorough look at Chick's life and work, including his use of urban legend and horror tropes, and she joined us to talk about what made Chick tick, his theology, and why he's so beloved and despised (at the same time) by horror fans.
You can find AH and Chelsey on Instagram here: https://www.instagram.com/americanhysteriapodcast/
Listen, Subscribe, and Rate Our Show:
Like Us on Facebook:
Follow Us on Twitter:
Follow Us on Instagram:
Say Hello: