2 Fast 2 Forever #293 – Return of the Lance | Life in the Fast Lane #11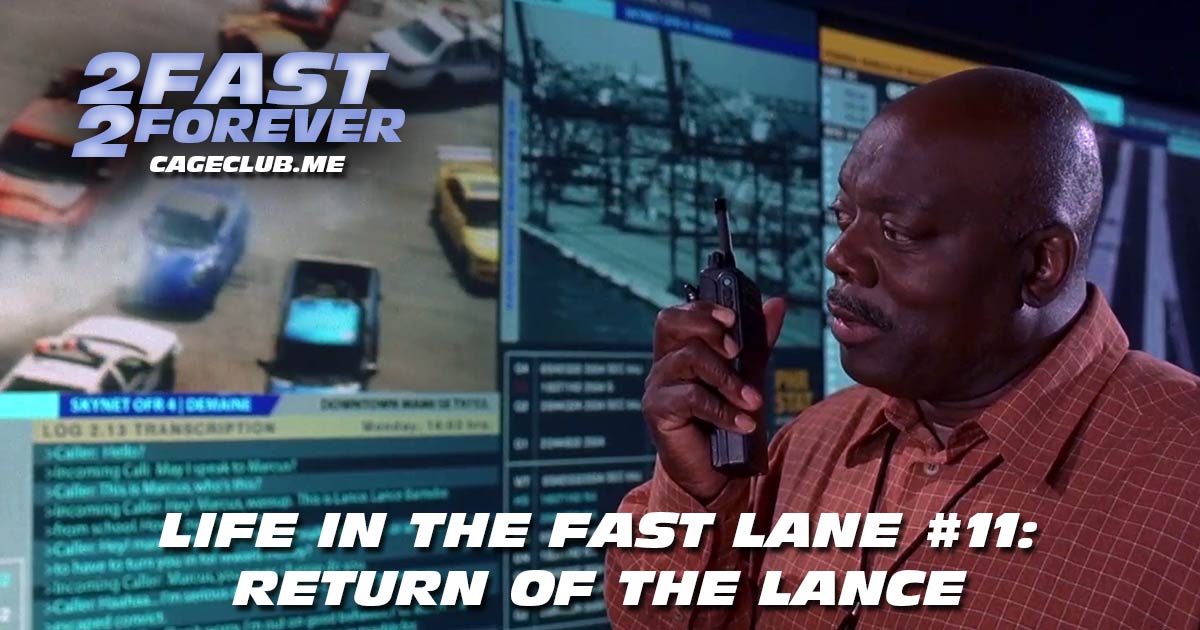 The race toward Fast X continues as we take another Life in the Fast Lane pit stop in Return of the Lance! We're still in our #FastX era, and our mailbag (plus Twitter threads) is basically all hype for the movie. We try to imagine a Dom/Vin-free F&F world, wonder why there aren't any F&F shows like the ones the MCU has on Disney+, and debate whether or not we "need" to see characters die. We also talk about the two new promo videos (Who is Dante? and Open Road) and the recently announced director and writers for Fast & Furious 11. Joe talks about his trip to Las Vegas for the NFL Draft. Joey talks about Moviepass and spoils the movie Showing Up (which he liked… and maybe can't really spoil?). We then talk about the 2 Fast 2 Furious Minute (56:00), Return of the Lance, where the scramble once again disappoints.
Visit our Patreon page at patreon.com/2fast2forever. Extra special shout-out to Ben Milliman, Alex Elonen, Nick Burris, Brian Rodriguez (High School Slumber Party), Michael McGahon, Lane Middleton, Jason Rainey, Wes Hampton, Mike Gallier, Josh Buckley (Whole Lotta Wolves), and Michael Moser for joining at the "Interpol's Most Wanted" level or above!
Want to re-live past memories? Find all episodes from past laps here.
Intro music by Nico Vasilo. Interlude and outro music by Wes Hampton.
Listen, Subscribe, and Rate Our Show:
Like Us on Facebook:
Follow Us on Twitter:
Follow Us on Instagram:
Explore and Say Hello: