2 Fast 2 Forever #209 – Red Notice (2021)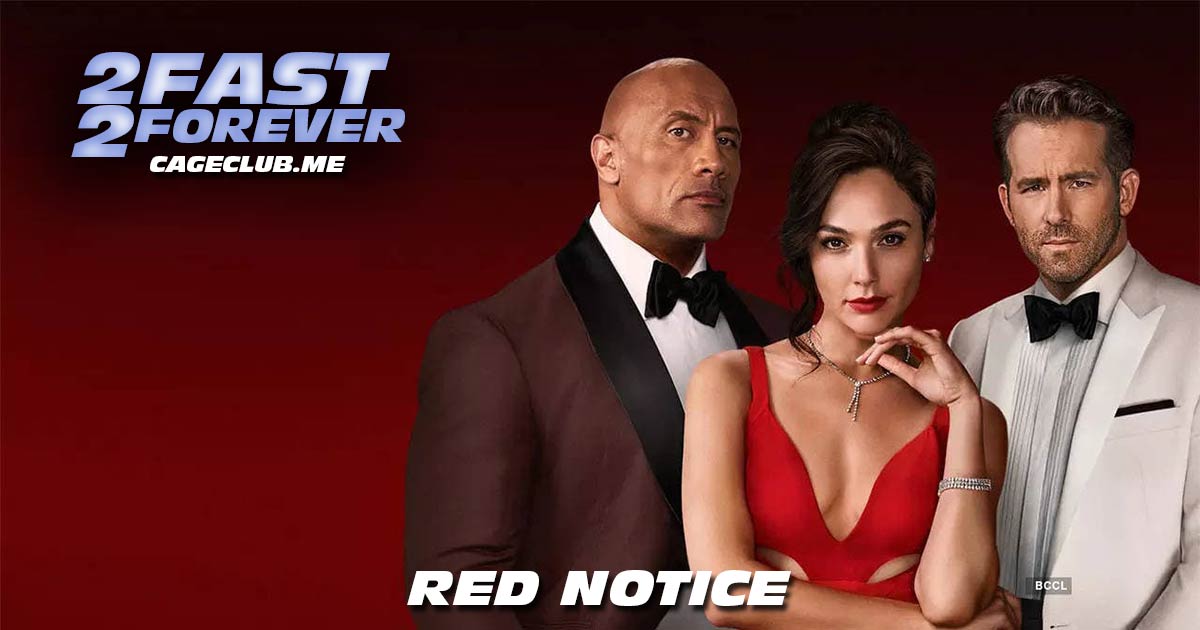 Red Notice, now on Netflix, stars Dwayne Johnson, Ryan Reynolds, and Gal Gadot. How can we not cover what is, kind of sort of, a Hobbs & Shaw prequel?! In this episode, we talk about the many Fastnections, the many double-crosses, and when this movie could slot in, time-wise, into the Fastiverse. We also discuss watching a movie that delivers exactly what you think it's going to and try to get to the bottom of why this movie, in particular, is apparently the specific object of scorn for so many film critics. Also, we talk about the newest wrinkle in the Vin vs. Dwayne feud, compliments of Red Notice.
Visit our Patreon page at patreon.com/2fast2forever. Extra special shout-out to Ben Milliman, Jake Freer, Alex Elonen, Nick Burris, Brian Rodriguez (High School Slumber Party), Hayley Gerbes, Christian Larson, and Michael McGahon for joining at the "Interpol's Most Wanted" level or above!
Want to re-live past memories? Find all episodes from past laps here.
Intro music by Nico Vasilo. Interlude and outro music by Wes Hampton.


Listen, Subscribe, and Rate Our Show:
Like Us on Facebook:
Follow Us on Twitter:
Follow Us on Instagram:
Explore and Say Hello: