2 Fast 2 Forever #263 – Breaking Down Walls | Life in the Fast Lane #2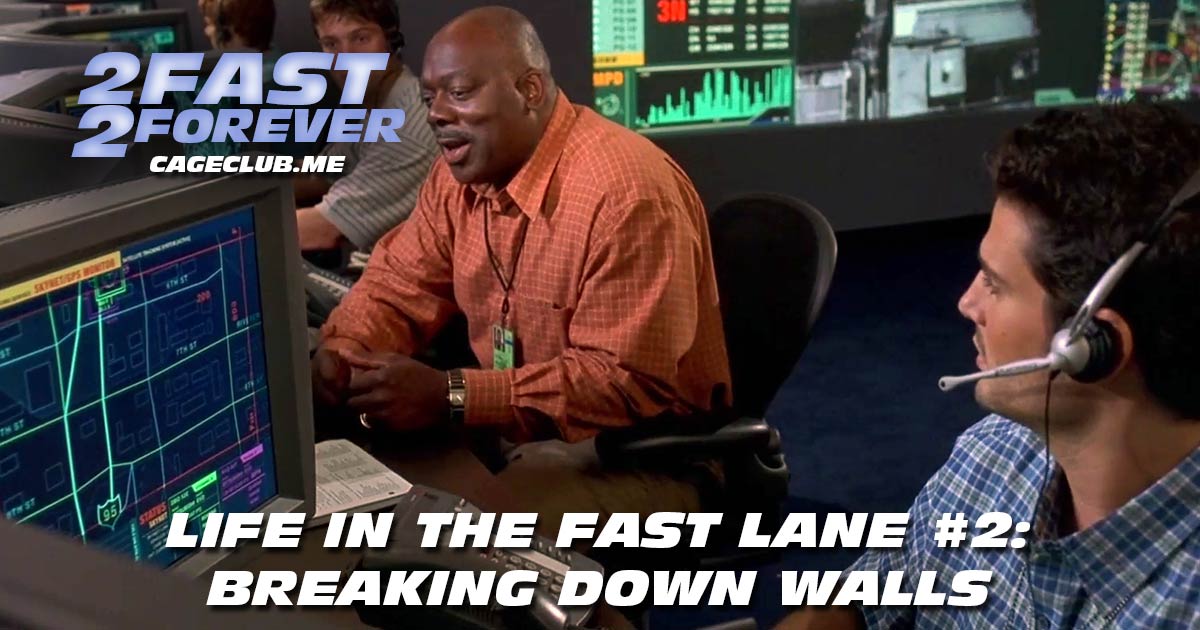 It's time for the second installment of Life in the Fast Lane, and today we're getting heavy and somber (or are we?) as we're Breaking Down Walls. After trying to figure out Patreon math that makes any sense, we welcome in a new patron (who breaks the system) and work our way through a ton of new F&F news: an impending new trailer, a new theme park, #JusticeForHim!, Mark Wahlberg's jealousy, a Cipher spinoff, and more. (Three weeks in between news roundups mean *so much happens*, you guys.) We then return to extracurricular activities for a roundup of our past few weeks, featuring some of our greatest hits (BBQs, cats, concerts, horror movies, and reality TV) and a discussion of the "differences" (note: there basically are none) between this show and #ZacAttack. We check out the 2 Fast 2 Furious trailer and then head into a largely underwhelming 2F2F Minute (1:00:00) to break down those aforementioned walls.
Visit our Patreon page at patreon.com/2fast2forever. Extra special shout-out to Ben Milliman, Alex Elonen, Nick Burris, Brian Rodriguez (High School Slumber Party), Hayley Gerbes, Michael McGahon, Lane Middleton, Jason Rainey, Wes Hampton, and Mike Gallier for joining at the "Interpol's Most Wanted" level or above!
Want to re-live past memories? Find all episodes from past laps here.
Intro music by Nico Vasilo. Interlude and outro music by Wes Hampton.
Listen, Subscribe, and Rate Our Show:
Like Us on Facebook:
Follow Us on Twitter:
Follow Us on Instagram:
Explore and Say Hello: