2 Fast 2 Forever #315 – Rad (1986)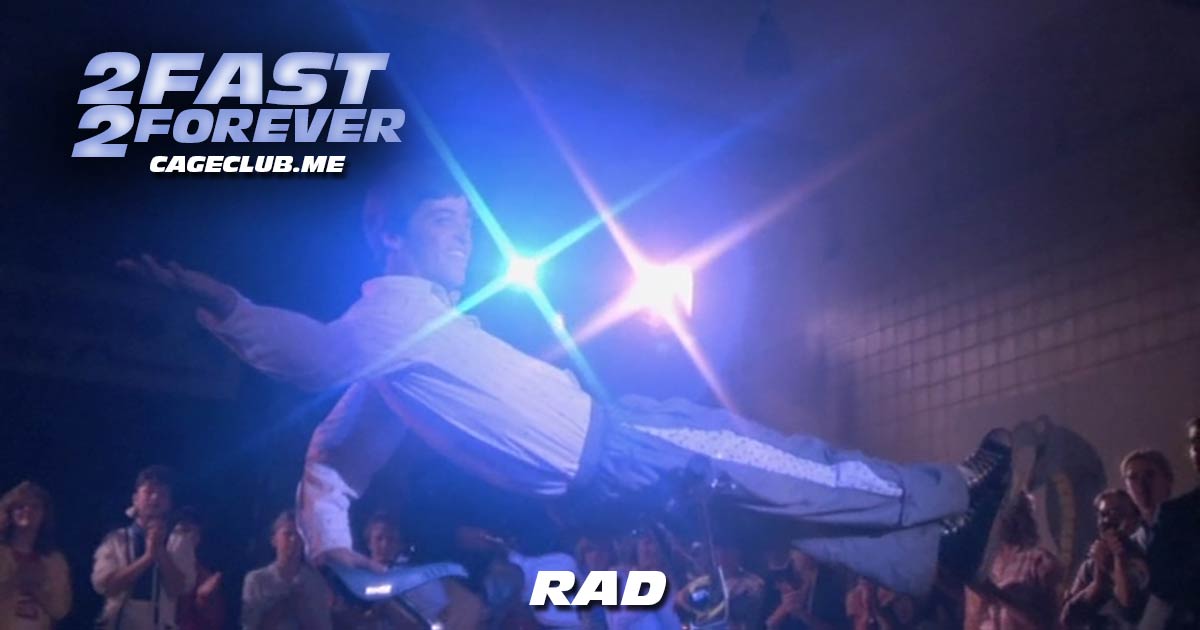 We're ass sliding our way back to the 1980s for our next pit stop and the best bicycle/BMX movie of all time: Rad! We talk about whether this is the most 1980s movie ever made, the fine work done by Vinegar Syndrome, and the movie's parallels to High School Musical. Joe pitches Rad: After Dark and has his Pittsburgh radar ding once again. We hear another hot take on what makes a vehicle, discuss the movie's attempts to get to 90 minutes any way they can, and organically find ourselves in need of Crazy Credits. Joe gives tips for making hot chocolate.
Visit our Patreon page at patreon.com/2fast2forever. Extra special shout-out to Alex Elonen, Nick Burris, Brian Rodriguez (High School Slumber Party), Michael McGahon, Lane Middleton, Jason Rainey, Wes Hampton, Mike Gallier, Josh Buckley (Whole Lotta Wolves), Michael Moser, Christian Larson, Terra New One, and Aaron Woloszyn for joining at the "Interpol's Most Wanted" level or above!
Want to re-live past memories? Find all episodes from past laps here.
Intro music by Nico Vasilo. Interlude and outro music by Wes Hampton.
Listen, Subscribe, and Rate Our Show:
Like Us on Facebook:
Follow Us on Twitter:
Follow Us on Instagram:
Explore and Say Hello: