2 Fast 2 Forever #236 – Point Break (1991)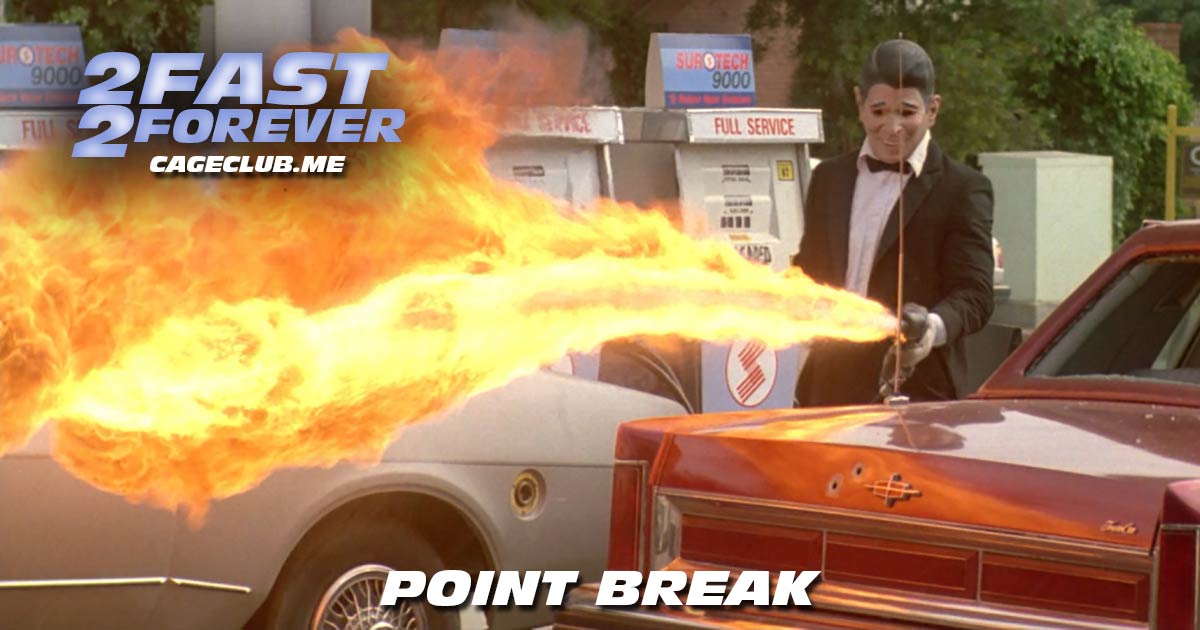 Vaya con Dios! We're grabbing a parachute and an ex-president mask as we talk about the Keanu Reeves and Patrick Swayze film Point Break. First, though, we need to sort out the #FastX drama, so we sift through Vin Diesel's Instagram posts and Justin Lin's cordial farewell as we wonder, "Who's going to direct Fast X now?" Then, we get a good "middle Dewey" story on Young Rock (43:25) (Season 2, Episode 7) before tackling an unintentionally hilarious (and waste of time) minute in 2 Fast 2 Furious (48:40).
When we get to Point Break (59:35), we think back to Joe seeing this movie for the first time and Joey seeing it "re-scored" by the Great White Caps. We talk about how it's basically The Fast and the Furious (but more logical) as we compare the two movies' homoeroticism and quotability. Also, we praise Gary Busey.
Visit our Patreon page at patreon.com/2fast2forever. Extra special shout-out to Ben Milliman, Alex Elonen, Nick Burris, Brian Rodriguez (High School Slumber Party), Hayley Gerbes, Michael McGahon, and Lane Middleton for joining at the "Interpol's Most Wanted" level or above!
Want to re-live past memories? Find all episodes from past laps here.
Intro music by Nico Vasilo. Interlude and outro music by Wes Hampton.
Listen, Subscribe, and Rate Our Show:
Like Us on Facebook:
Follow Us on Twitter:
Follow Us on Instagram:
Explore and Say Hello: