The Monsters That Made Us #18 – Phantom of the Opera (1943)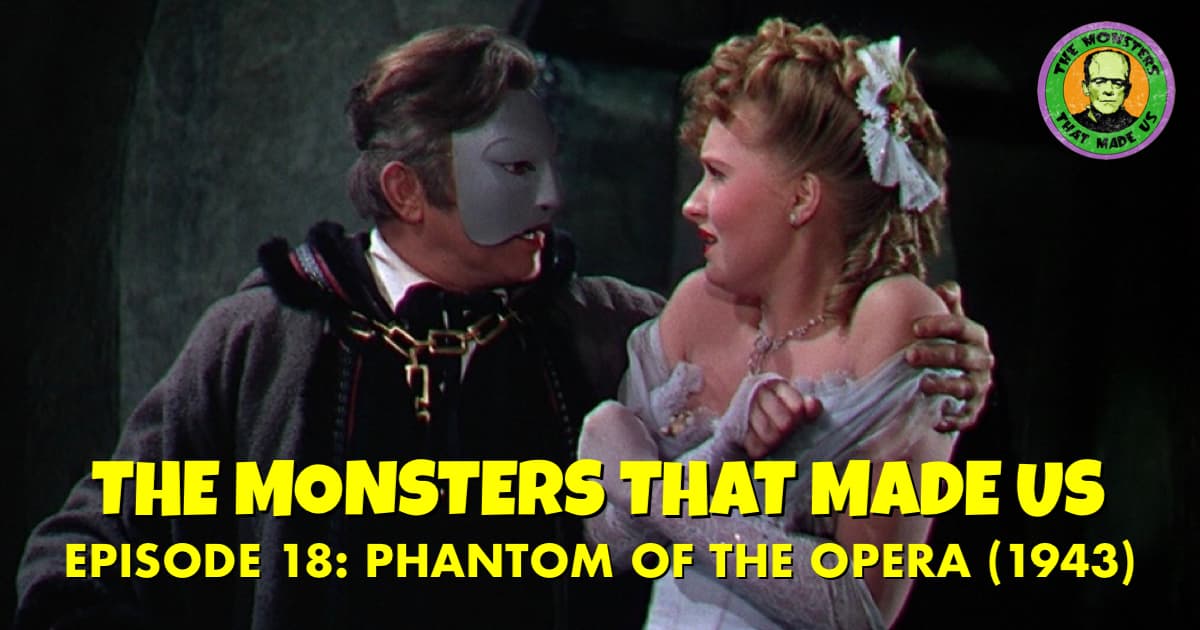 It's time to dust off the old tuxedo and warm up those vocal chords because "The Invisible Dan" and "Monster Mike" are heading back to the Paris Opera House to discuss Universal's Technicolor musical remake of Phantom of the Opera! Join them as they dive into Claude Rains' turn behind the mask, the various scripts and plot points that were left on the cutting room floor, early color film processing, and why this Phantom still has a lot to offer, despite being more of a musical romantic comedy than a horror film.
The Stunning Evolution of Color in Film: https://youtu.be/hgYnW2ZSQMA
How Technicolor Changed Movies: https://youtu.be/Mqaobr6w6_I
If you enjoy this episode, and want to support the show, check out our Patreon!
Listen, Subscribe, and Rate Our Show:
iTunes
Spotify
Google Play
Stitcher
Amazon
Like Us on Facebook:
The Monsters That Made Us
Follow Us on Twitter:
@MonsterMadePod
@DanColon
@the_mikestir
Follow Us on Instagram:
@TheMonstersThatMadeUs
Explore and Say Hello:
Send us an email at themonstersthatmadeus@gmail.com!
Our Patreon!