The Monsters That Made Us #23 – The Mummy's Curse (1944)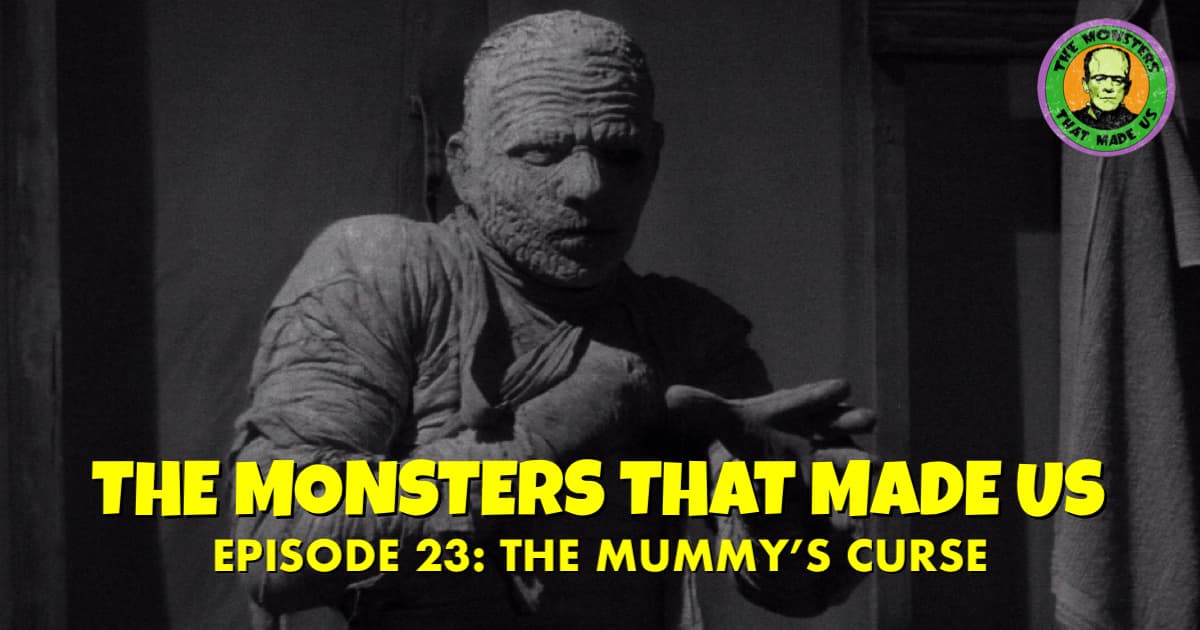 The mummy's on the loose, and he's dancing with the devil! Join "The Invisible Dan" and "Monster Mike" for the thrilling conclusion of the Kharis saga with 1944's The Mummy's Curse! They discuss the rumors about whether or not Lon Chaney actually performed inside the mummy wrappings, the series' overall consistency, why that works in its favor (and why the continuity doesn't), and perhaps the single greatest sequence ever constructed for a mummy movie since the original!
Mrs. Olson Folgers Compilation from the 1960s
Mrs. Olson Folgers Commercial From the Early '70s
Mrs. Olson Promotes the Folgers Automatic Drip Coffee in 1982
If you enjoy this episode, and want to support the show, check out our Patreon!
Listen, Subscribe, and Rate Our Show:
iTunes
Spotify
Google Play
Stitcher
Amazon
Like Us on Facebook:
The Monsters That Made Us
Follow Us on Twitter:
@MonsterMadePod
@DanColon
@the_mikestir
Follow Us on Instagram:
@TheMonstersThatMadeUs
Explore and Say Hello:
Send us an email at themonstersthatmadeus@gmail.com!
Our Patreon!