1999: The Podcast #002 – The Phantom Menace: "Wizard" with Return of the Pod's Brian Silliman and Matt Romano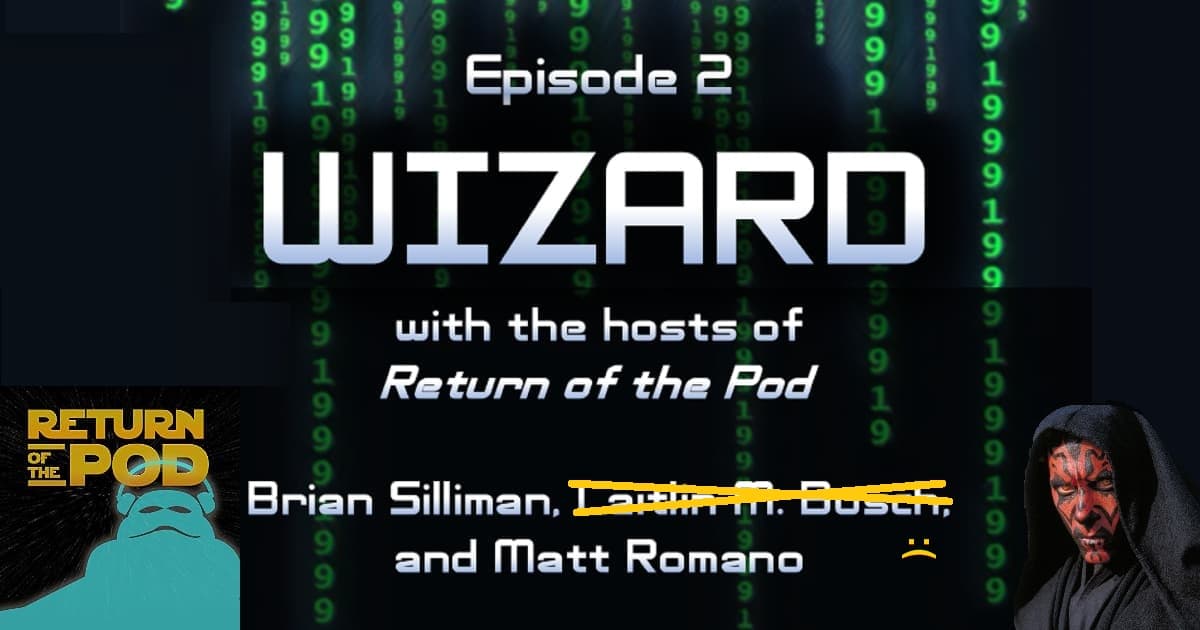 The Phantom Menace was, at the time, universally referred to as "the most anticipated movie of all time", and it's unlikely that any movie will ever again carry that distinction.
But with anticipation like that, how could it not disappoint? The movie has gone on quite a journey in the last 23 years, from "the first Star Wars movie in 22 years", to "the biggest disappointment of the summer", to "the worst Star Wars movie", to now, where it finds itself beloved by a generation of fans who grew up on it and admired by older fans who have come to overlook its obvious flaws in favor of its considerable (and many) charms.
Just in time for Star Wars Day, May the Fourth, Star Wars fans (and prequel lovers) Brian Silliman and Matt Romano, two of the hosts of the Star Wars podcast Return of the Pod, join us to talk about all the ups and downs of The Phantom Menace, and how the film has become a nostalgic favorite and continued to find new fans two decades later.
Check out Return of the Pod on the web.
Return of the Pod on Twitter: @ReturnOfThePod
Brian on Twitter: @BrianSilliman
Matt on Twitter: @mattromano
Listen, Subscribe, and Rate Our Show:
Like Us on Facebook:
Follow Us on Twitter:
Follow Us on Instagram:
Follow Us on Letterboxd:
Say Hello: