2 Fast 2 Forever #193 – Mad Max: Fury Road (2015)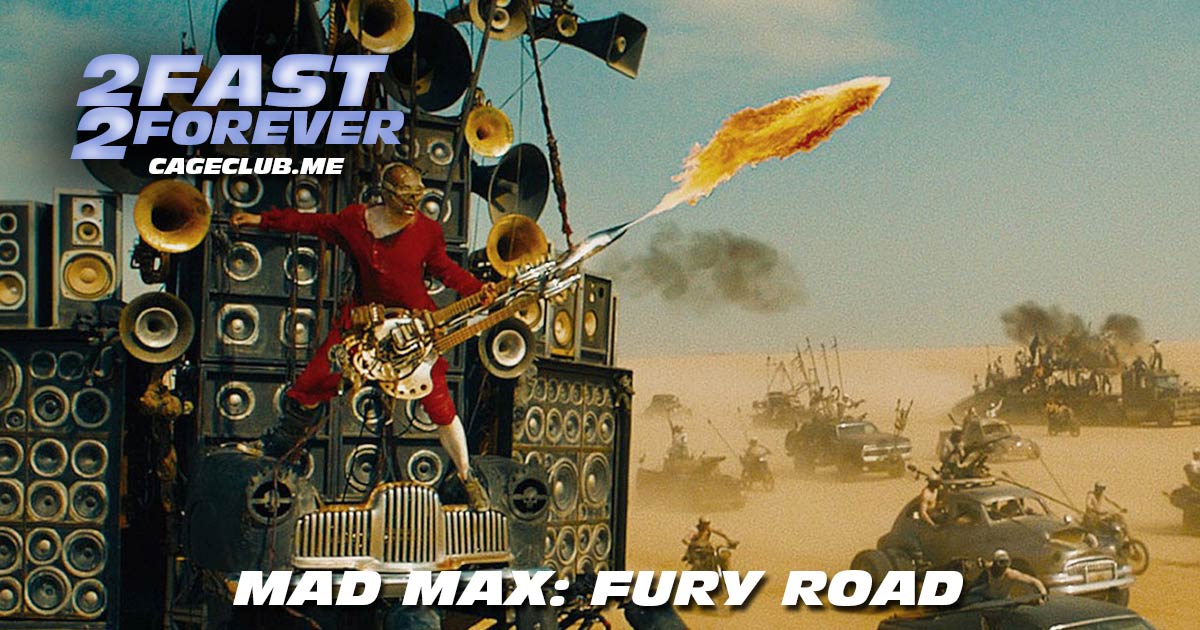 We're riding shiny and chrome into Valhalla today as we talk about Mad Max: Fury Road, starring… Cipher after the fall? Before we ride into the wastelands, though, Joe gives us some tips on how to (lazily) watch the Olympics, we discuss the "best" (and our favorite) scenes in the Fast and Furious, and wonder where Bilkins got his (different) bag of popcorn in the 2 Fast 2 Furious Minute (42:45). Then, we're off to talk about Tom Hardy and Charlize Theron in Mad Max: Fury Road (53:05). We talk about the stunts, hair blindness, and the Doof Warrior, and also wonder if Pokemon Snap could inform the future of the Fastiverse.
Visit our Patreon page at patreon.com/2fast2forever. Extra special shout-out to Ben Milliman, Jake Freer, Alex Elonen, Nick Burris, Brian Rodriguez (High School Slumber Party), Hayley Gerbes, Christian Larson, and Michael McGahon for joining at the "Interpol's Most Wanted" level or above!
Want to re-live past memories? Find all episodes from past laps here.
Intro music by Nico Vasilo. Interlude and outro music by Wes Hampton.


Listen, Subscribe, and Rate Our Show:
Like Us on Facebook:
Follow Us on Twitter:
Follow Us on Instagram:
Explore and Say Hello: