2 Fast 2 Forever #232 – Lap 10 Tune-Up (Recap/Relap)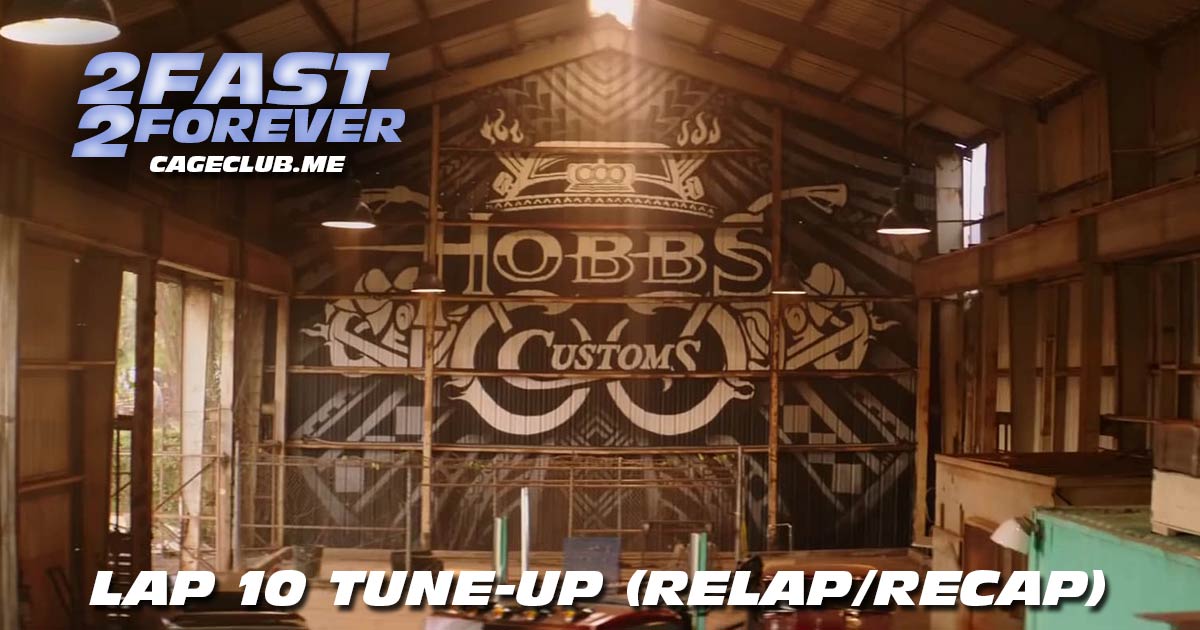 We're closing out our Shaw Brothers lap and welcoming in Lap 11 in our mechanic-prescribed Lap 10 Tune-Up / Relap / Recap. But first, we tease a new Patreon perk (sort of), talk about the narrative momentum we're getting in Young Rock (Season 2, Episode 3, starting at 22:45), and enter "the world's blandest night club" in the 2 Fast 2 Furious Minute (31:25). Then, we head to Samoa to get refueled for Lap 11 (48:00) by looking back at "the lap that was" and talk about the movies we (finally!) crossed off our watchlists. We also unveil next lap's themes, share our rankings, and have mini existential crises.
Visit our Patreon page at patreon.com/2fast2forever. Extra special shout-out to Ben Milliman, Jake Freer, Alex Elonen, Nick Burris, Brian Rodriguez (High School Slumber Party), Hayley Gerbes, Christian Larson, Michael McGahon, and Lane Middleton for joining at the "Interpol's Most Wanted" level or above!
Want to re-live past memories? Find all episodes from past laps here.
Intro music by Nico Vasilo. Interlude and outro music by Wes Hampton.


Listen, Subscribe, and Rate Our Show:
Like Us on Facebook:
Follow Us on Twitter:
Follow Us on Instagram:
Explore and Say Hello: