2 Fast 2 Forever #231 – F9 (Lap 10)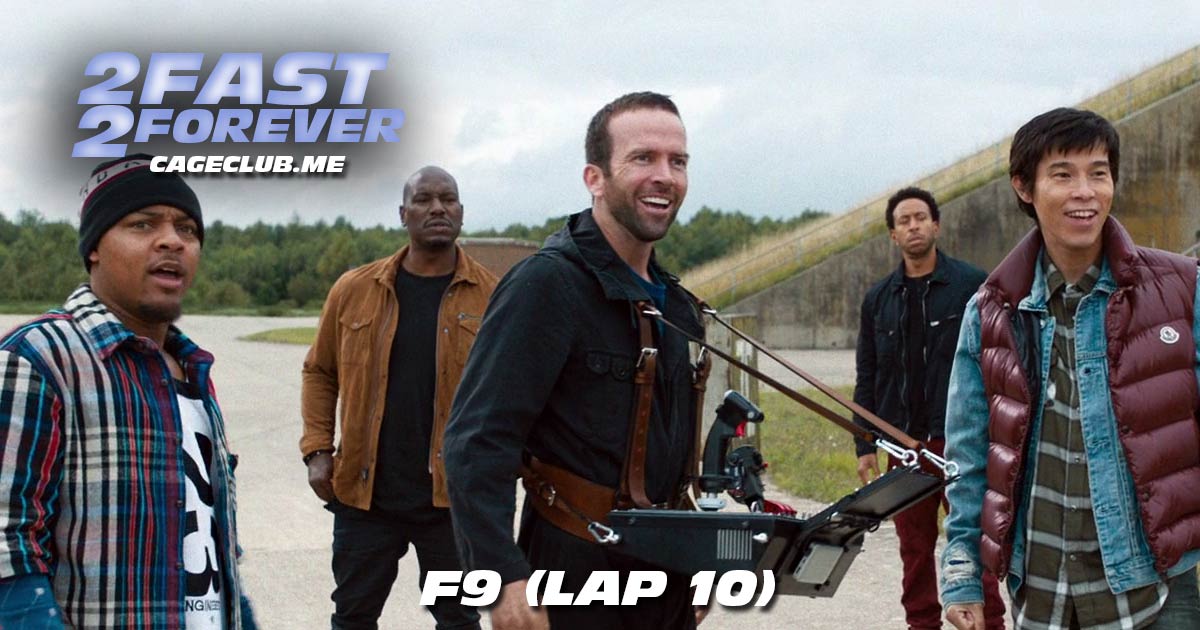 We're winding down Lap 10 by heading to outer space for another ride as we're joined by Julian Lytle (Critics Choice Association, idobi.com) to talk about F9! First, though, we talk about Daniela Melchior joining the franchise and a Reddit theory that suggests Dom has been in a coma since the end of the first movie. We then chat about Young Rock (Season 2, Episode 2) (18:30) and welcome in a "new era" of Dewey's life before heading to the 2 Fast 2 Furious Minute (23:30) for (thankfully) the final full minute of the "down and back" race.
Then, Julian joins us to talk about F9. We talk about Fast Five as the "Black Avengers," hear a new theory on why no characters die in these movies, and realize that the Fastiverse is just gathering members of the Justice League. We imagine a whole slew of crossover ideas and opportunities, wonder whether Brian is more Robin or Scottie Pippen, and hear Julian's fresh take on Cipher. We also talk about ReactionRocket's DVD box set idea from Twitter.
Visit our Patreon page at patreon.com/2fast2forever. Extra special shout-out to Ben Milliman, Jake Freer, Alex Elonen, Nick Burris, Brian Rodriguez (High School Slumber Party), Hayley Gerbes, Christian Larson, Michael McGahon, and Lane Middleton for joining at the "Interpol's Most Wanted" level or above!
Want to re-live past memories? Find all episodes from past laps here.
Intro music by Nico Vasilo. Interlude and outro music by Wes Hampton.


Listen, Subscribe, and Rate Our Show:
Like Us on Facebook:
Follow Us on Twitter:
Follow Us on Instagram:
Explore and Say Hello: