Pod Only Knows #005 – Is July 4th a Religious Holiday?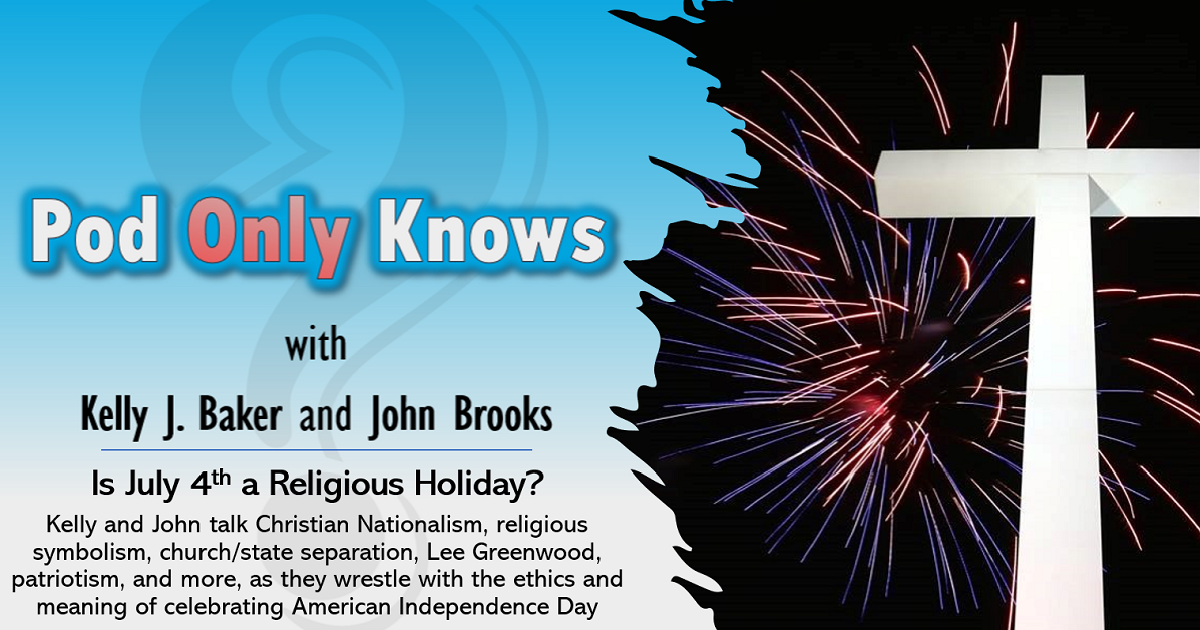 This week, Kelly and John take on July 4th and ask if it's possible to wrestle it away from the darker side of American history as well as its increasingly Christian Nationalist connotations.
Even though (or maybe because) America is not, in fact, a Christian nation and has no official religious identity, is July 4th a religious holiday? Has the project of state that (purportedly) guarantees freedom of religion and keeps the government (purportedly) independent of any religious affiliation actually made American history and its icons objects of religious devotion?
Also this week: The good news is dogs and Bears. And we spend too much time on Lee Greenwood's "God Bless the USA".
Plus, we talk about how where you are in America often reflects what you're actually celebrating on Independence Day, we bring up Robert Bellah's 1967 article "American Civil Religion", that time Thomas Jefferson tried to take all the miracles out the New Testament, and the fact that most of the founders were deists.
And we somehow make no references to the 1996 movie, while Kelly attempts to accurately employ the phrase "go to bat for".
Listen, Subscribe, and Rate Our Show:
Like Us on Facebook:
Follow Us on Twitter:
Follow Us on Instagram:
Say Hello: