Pod Only Knows #009 – Deus Ex Machina – Jesus Chatbots and the Religion of A.I.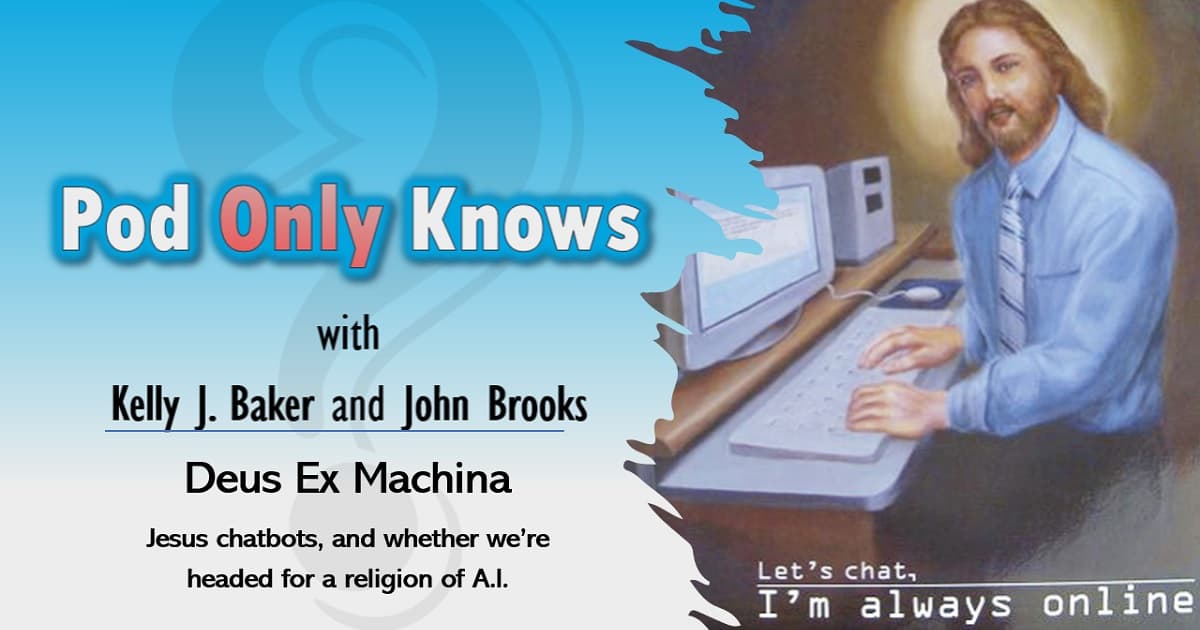 Did you know A.I is not just the title of one of the best movies of the 21st century – it's a also a thing that's making a lot of news??
Well, we did, because we're very young and hip and with it.
In this episode, we consider the implication of some of the emerging areas of A.I. – like ChatGPT – on religion.
First, Kelly spent some time chatting with Jesus on two different platforms – a text based interface where users can ask Jesus questions and get text message responses (and can also ask the Devil questions…for a price!! *cue ominous music*)
Second, John takes a look at the now defunct Way of the Future upstart religion, which had the goal of forming a benevolent relationship with our omniscient cyber overlords before they decide to go all SkyNet on us.
We consider whether A.I. Jesus may replace tradition religious experiences, like prayer, and what religious movements that emerge around emerging technology, like Scientology and Heaven's Gate, tell us about religion itself.
Listen, Subscribe, and Rate Our Show:
Like Us on Facebook:
Follow Us on Twitter:
Follow Us on Instagram:
Say Hello: