MCU Update: Phase 4, 5, 6, AND Beyond!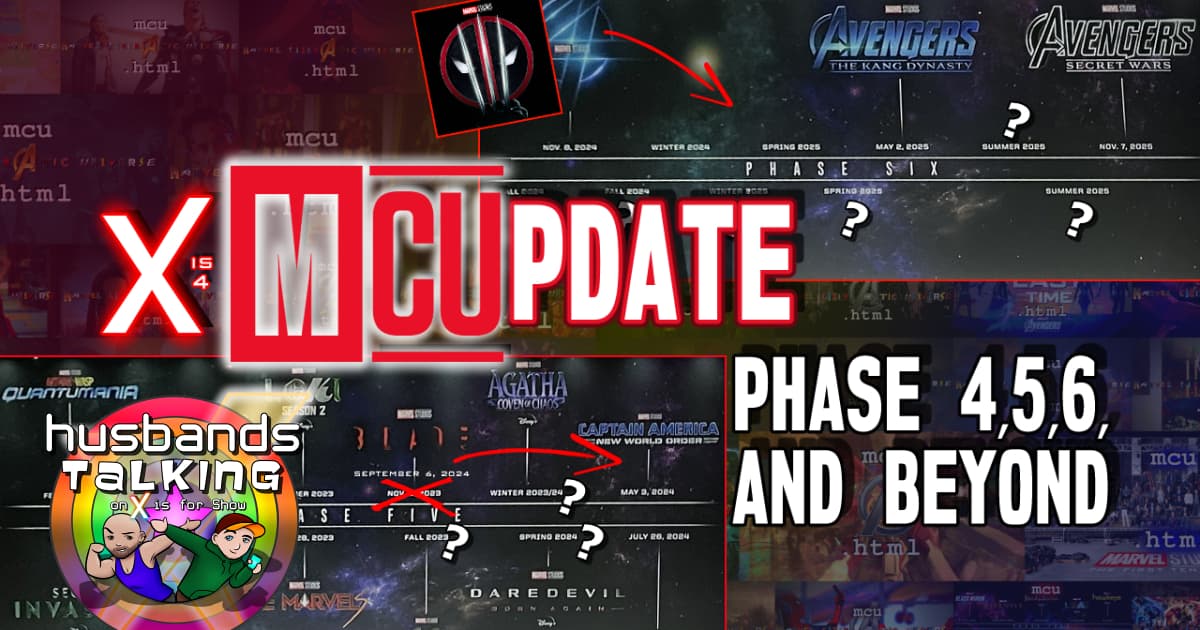 A lot has changed since the last time Nico & Kevo tackled the MCU – not just the films and shows, but also the schedule and strategy for how they were released. In this episode recorded back in April, the Action Pack discussed what we were supposed to get in Phase 4, what we ended up getting, how Phase 5 started off, and what we might expect from the Marvel Cinematic Universe as it continues to evolve. How much has changed in just the time since this episode first aired? Tune in to find out!
And make sure to check out all the great stuff we have to offer over on our channel, X Is For Show!
Listen, Subscribe, and Rate Our Show:
Like us on Facebook:
Follow us on Twitter:
Follow us on Instagram:
Follow the CageClub Podcast Network:
Say Hello: