2 Fast 2 Forever #043 – Hobbs & Shaw: Spoiler-Filled Reactions and Review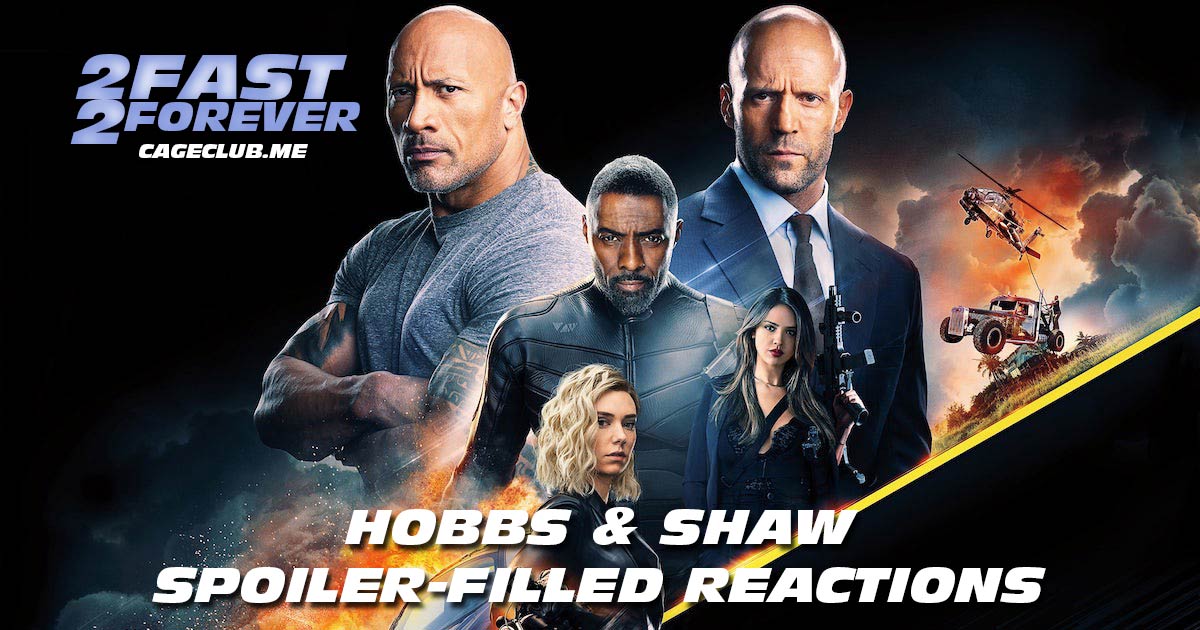 Hobbs & Shaw has been out for two weekends. We've already shared our initial thoughts, but now it's time to spoil everything about the movie! We decided to mix up the script and push Furious 7 (Lap 4) back to next week and head to the theaters once again to travel to Los Angeles, London, Moscow, the Ukraine, and Samoa so we could once again fill our heads with the very best that this movie has to offer. In this episode, we talk about the new characters, wonder where Owen went, debate who's behind the mysterious voice, and more!
Visit our Patreon page at patreon.com/2fast2forever. Extra special shout-out to Ben Milliman for joining at the "Interpol's Most Wanted" level or above!
Want to re-live past memories? Find all episodes from past laps here.
Intro music by Nico Vasilo. Interlude and outro music by Wes Hampton.


Listen, Subscribe, and Rate Our Show:
Like Us on Facebook:
Follow Us on Twitter:
Follow Us on Instagram:
Explore and Say Hello: