2 Fast 2 Forever #284 – Hobbs & Shaw (Lap 12)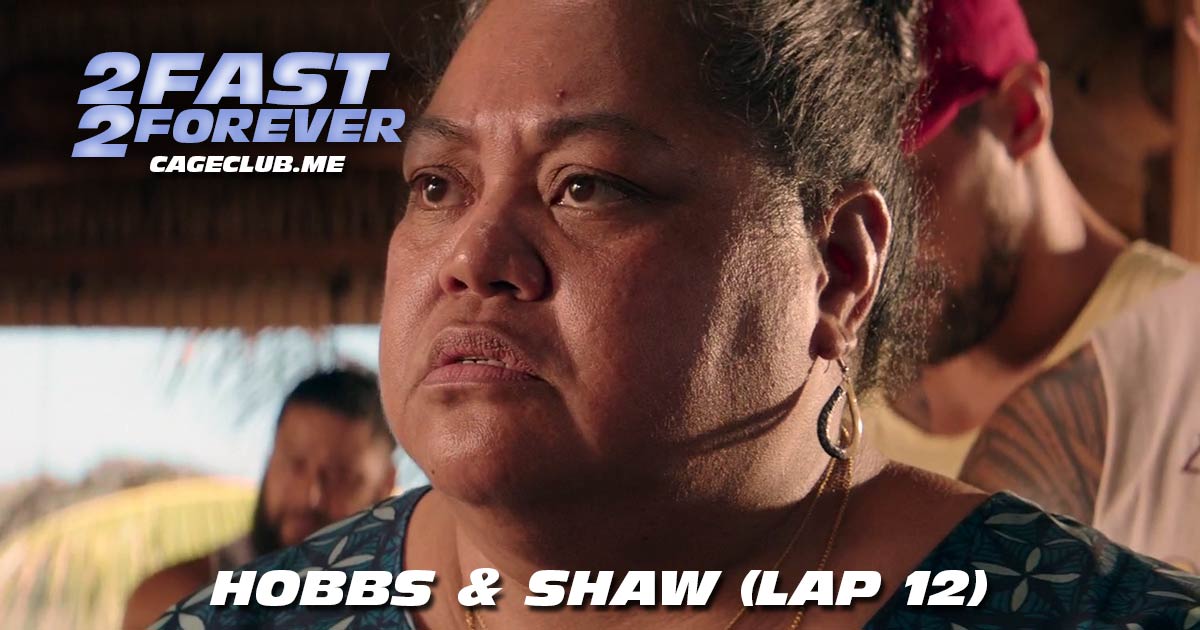 As we near the end of the Vin Diesel lap, it's time (once again) to talk about the Dominic Toretto-free Hobbs & Shaw. Jessica Collins (aka Montez) once again struggles through her titular segment, losing steam in the same spot as usual. We then wonder: is Hobbs & Shaw the least Dom movie? Do Dom's actions in F9 up-end what we select as the "most Dom moment"? Did Vin Diesel have any say in the making of this film? Joey makes a bold proclamation (and a plea), Montez shares her issues with the movie, and Joe argues that The Shape of Water has more cultural relevance (or at least understanding/recognition) than Game of Thrones. We talk about the logistics of adding Hattie to Fast X and Eiza Gonzalez's character name. We have a revelation about Jason Momoa. Montez looks ahead to F9.
Visit our Patreon page at patreon.com/2fast2forever. Extra special shout-out to Ben Milliman, Alex Elonen, Nick Burris, Brian Rodriguez (High School Slumber Party), Michael McGahon, Lane Middleton, Jason Rainey, Wes Hampton, Mike Gallier, Josh Buckley (Whole Lotta Wolves), and Michael Moser for joining at the "Interpol's Most Wanted" level or above!
Want to re-live past memories? Find all episodes from past laps here.
Intro music by Nico Vasilo. Interlude and outro music by Wes Hampton.
Listen, Subscribe, and Rate Our Show:
Like Us on Facebook:
Follow Us on Twitter:
Follow Us on Instagram:
Explore and Say Hello: