2 Fast 2 Forever #216 – Crank (2006)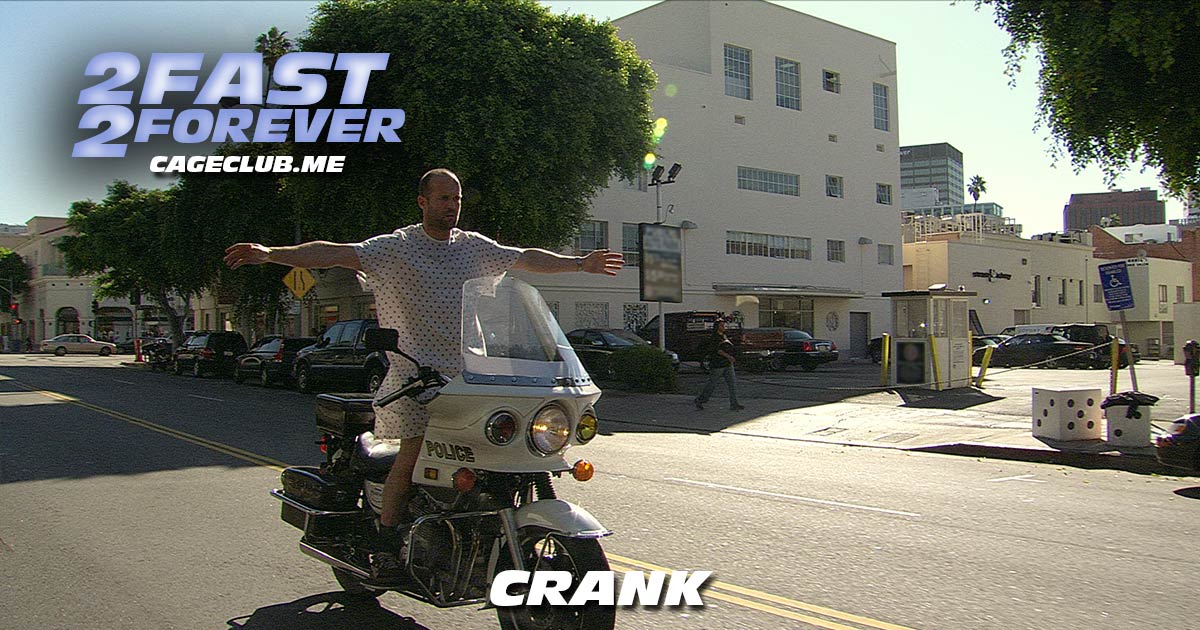 We're celebrating "Christmas with the Cranks" with (no additional modifiers) fan favorite Garrett Smith this week, and we're kicking things off with the original Crank! After chatting about the MCU and Mike Flanagan stuff for a while, we make a strong pitch for the Patreon and what to watch between now and New Year's Eve, including the (delightful) Young Rock holiday special. Then, we're hunting for roads in and around Miami in the 2 Fast 2 Furious Minute (28:25) and diving deep into MC Jin's life and career. Then, Garrett joins us to talk about Crank (49:20) as we wonder whether Chev Chelios and Deckard Shaw are the same guy. We also talk about Statham's commitment to the part (and why he was perfectly cast), we chat about Nicolas Cage a bunch, and then have the weirdest "did you catch this guy in this movie" conversation we've ever had.
Visit our Patreon page at patreon.com/2fast2forever. Extra special shout-out to Ben Milliman, Jake Freer, Alex Elonen, Nick Burris, Brian Rodriguez (High School Slumber Party), Hayley Gerbes, Christian Larson, Michael McGahon, and Lane Middleton for joining at the "Interpol's Most Wanted" level or above!
Want to re-live past memories? Find all episodes from past laps here.
Intro music by Nico Vasilo. Interlude and outro music by Wes Hampton.


Listen, Subscribe, and Rate Our Show:
Like Us on Facebook:
Follow Us on Twitter:
Follow Us on Instagram:
Explore and Say Hello: