Pod Only Knows #010 – Religion and The Labor Movement – with Dr. Heath Carter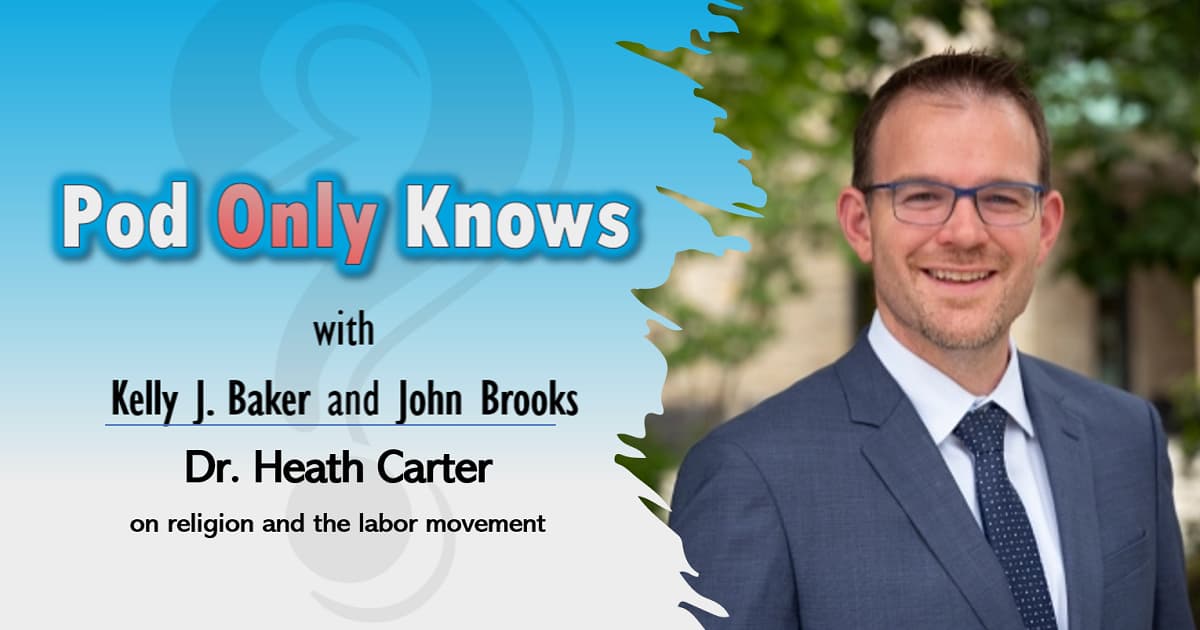 For many, Labor Day is not much more than the end of summer movie season, a reason to have a cookout, or the symbolic beginning of the school year. It's the holiday we talk least about, in large part because the labor movement is one of the most underexamined areas of American history.
So in honor of Labor Day, Kelly and John talked to Dr. Heath Carter, who has written extensively about the sometimes helpful, sometimes hostile role religion has played in driving the labor movement.
Heath is an associate professor at Princeton Theological Seminary. He earned a BA in English and Theology from Georgetown University in 2003, an MA from the University of Chicago Divinity School in 2005, and a PhD in history from the University of Notre Dame in 2012.
And he is the author of Union Made: Working People and the Rise of Social Christianity in Chicago, which was the runner up for the American Society of Church History's 2015 Brewer Prize, as well as the co-editor of three books: The Pew and the Picket Line: Christianity and the American Working Class, Turning Points in the History of American Evangelicalism, and A Documentary History of Religion in America, 4th Ed.
He is currently working on a new book entitled On Earth as it is in Heaven: Social Christians and the Fight to End American Inequality, which retells the story of the American social gospel.
You can find more about him at his website: https://heathwcarter.com/
Listen, Subscribe, and Rate Our Show:
Like Us on Facebook:
Follow Us on Twitter:
Follow Us on Instagram:
Say Hello: