Pod Only Knows #002 – Dr. Megan Goodwin on public scholarship in religious studies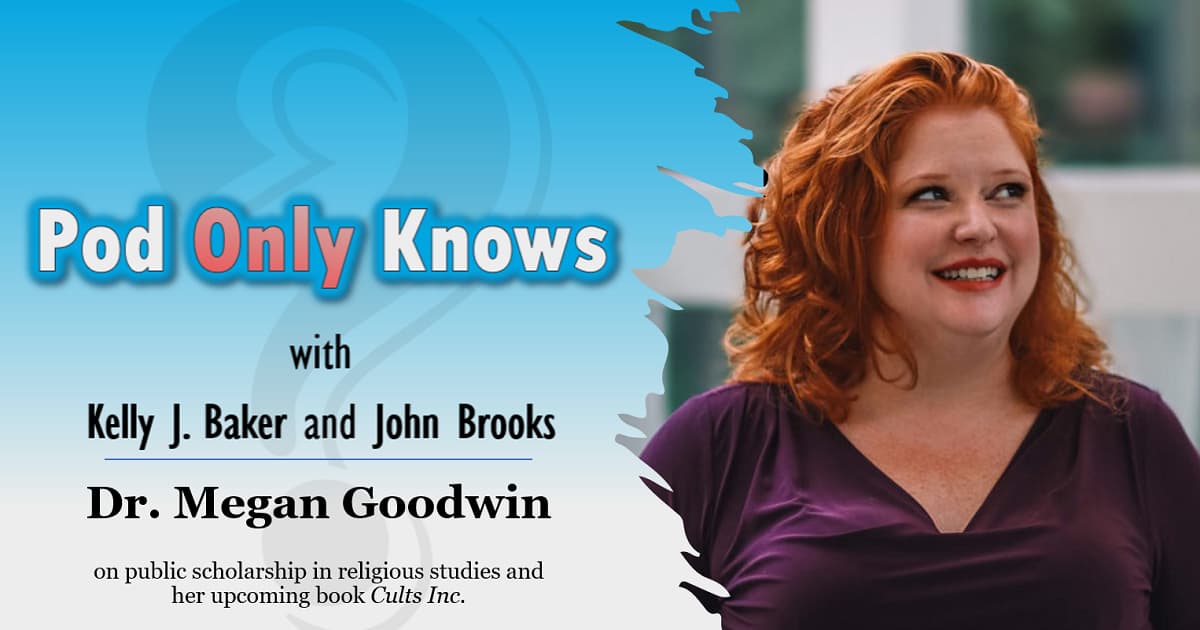 This week, Kelly and John talk to Dr. Megan Goodwin about the importance of getting religious studies out to the public and the challenges and tools for doing so.
Dr. Goodwin is the co-host of the podcast Keeping it 101: A Killjoy's Introduction to Religion. Her formal expertise is in issues of gender, sexuality, race, politics, and American religions. She is the author of the 2020 book Abusing Religion: Literary Persecution, Sex Scandals, and American Minority Religions as well as the forthcoming Cults, Inc.
Here she talks to your hosts about her journey into religious studies, why people should care about religion (even if they aren't religious), how her podcast works to demystify religion and make it more accessible, and why she calls Kelly "Kellsworth".
You can find out more about her here: https://www.megan-goodwin.com/
Listen, Subscribe, and Rate Our Show:
Like Us on Facebook:
Follow Us on Twitter:
Follow Us on Instagram:
Say Hello: