2 Fast 2 Forever #234 – Heat (1995)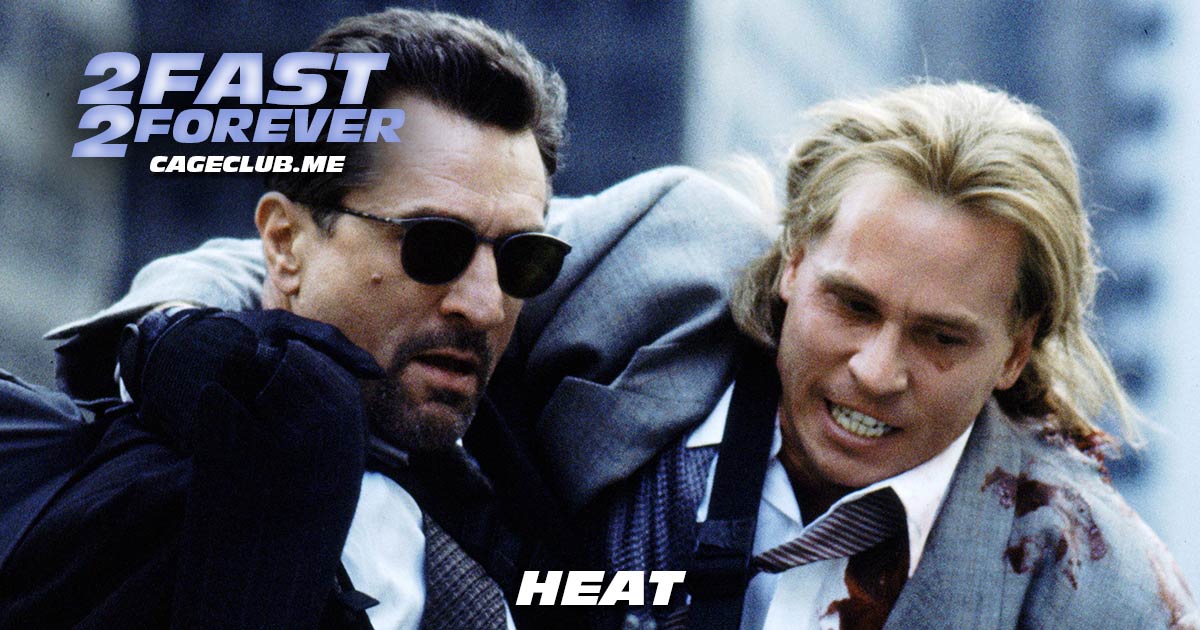 Heat is the longest movie we've watched in a long time for the podcast, so our episode is also the longest one we've done in a long time. Joe shares a celebrity encounter before we have a spoiler-filled conversation about Season 1 of Severance (15:30 to 24:40) and get reminded that we know exactly where Han was during 1F1F. We wonder who Brie Larson could play in F10 and reveal the results of our first Patreon heist poll. We chat about the newest episode of Young Rock (Season 2, Episode 5) (54:05) then find ourselves scratching our heads about Carter Verone in the 2F2F Minute (1:02:10).
At long last, we get to Heat (1:12:40) and discuss whether it fits the typical "structure" of a heist movie as well as the evolution of Al Pacino's career (re: making noises on screen). We nominate our heist crew, talk about Racer Trash's heat.wav (which you can download here), and wonder: how the hell did Amy Brenneman's character afford that house?!
Visit our Patreon page at patreon.com/2fast2forever. Extra special shout-out to Ben Milliman, Alex Elonen, Nick Burris, Brian Rodriguez (High School Slumber Party), Hayley Gerbes, Michael McGahon, and Lane Middleton for joining at the "Interpol's Most Wanted" level or above!
Want to re-live past memories? Find all episodes from past laps here.
Intro music by Nico Vasilo. Interlude and outro music by Wes Hampton.
Listen, Subscribe, and Rate Our Show:
Like Us on Facebook:
Follow Us on Twitter:
Follow Us on Instagram:
Explore and Say Hello: